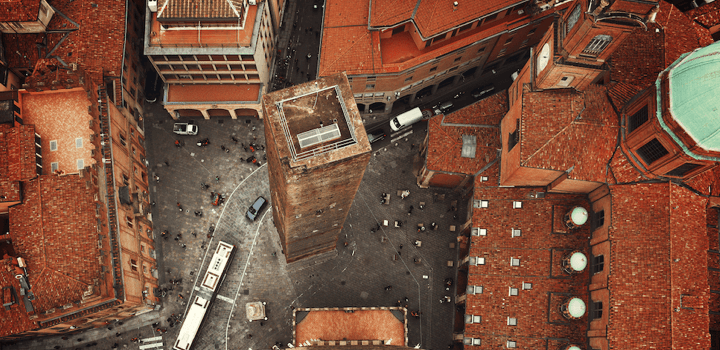 Touristic Highlights
Thanks to the rich history of the city and the whole region, Bologna boasts many distinctive sights. Luckily, the perfectly preserved historical center is easy to discover on foot – all the must-visit spots are within walking distance from each other.
I strongly encourage to take a couple of days on sightseeing to explore all the magnificent places with no hurry. Besides, one can find all the historical data and useful information on all the sights online (see Useful links), and I'm going to share my own perfect path I would use to show around people coming to Bologna for the first time. By the way, while at Bologna, I called abroad to Estonia via Yolla! Call international with Yolla too!
Let's take the first step off the Bologna Centrale, one of the biggest railway stations all over the Italy. (By the way, a little hint: traveling using railways is so cheap and easy in Italy, especially comparing to my same experience in France, that I'd strongly recommend to take it into account while planning your Italian vacation. See some useful links on that too). Turn left and in a couple of minutes you'll see a beautiful garden soaring up in front of you. That's the Parco Della Montagnola. A nice place to jog in the morning, and somewhere I'd not go to at night. You can sip the fresh air in there, take a moment to enjoy the calmness after the train (if you took one), and then go back to Via dell'Indipendenza. That's the main shopping vein of the city, a place where there are plenty of local boutiques, ZARA, Mango and other international giants, overpriced bars, and touristic shops. Feel lucky if you're there on Sunday: the street is made pedestrian every weekend so that people can fully enjoy all the ancient buildings, portici and totally the view.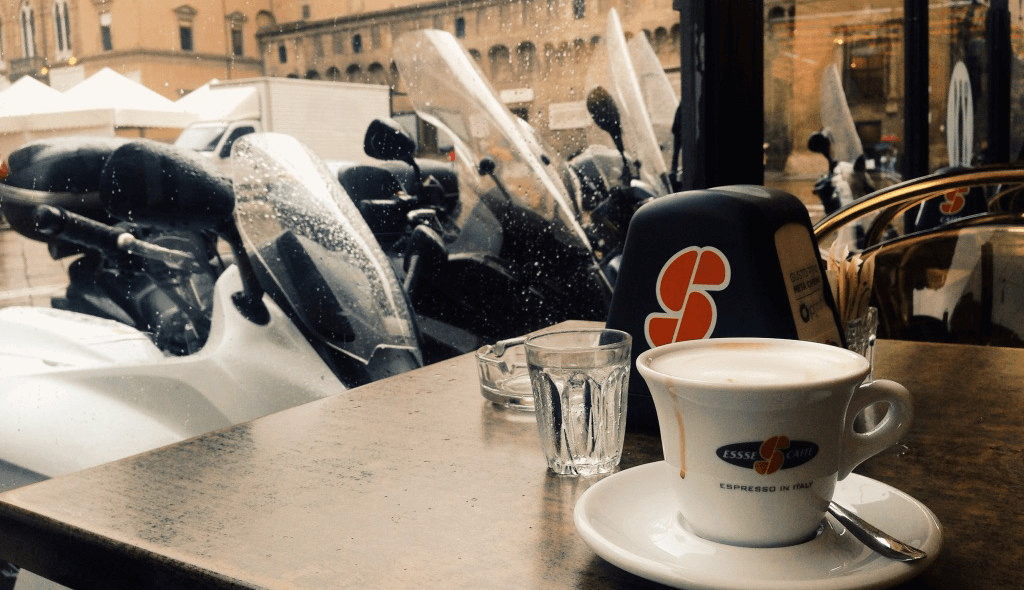 If not turning anywhere, Via dell'Indipendenza will lead you right up to the Piazza del Nettuno with the famous Fontana del Nettuno composition in the middle, Palazzo Re Enzo on the right, Biblioteca Salaborsa on the left, and the queen of the city – Piazza Maggiore a bit further. While coming up there take a look around inside Palazzo Communale gardens. They are beautifully authentic.
Being the heart of Bologna, Piazza Maggiore has the same countless number of small veins and vessels coming from there. Choose any little street you like and enjoy the path which will definitely take you to the coziest restaurant or a breathtaking view. However, not to miss the main touristic places during your first visit, you'd better go back on Via Rizzoli and head off to Le Due Torri. The legend is, Bologna used to be a city of towers. Each family with a high income had to build a tower to show power and wealth. One day, it turned out to be way too many towers in there – the city had a lot of wealthy families. It became dangerous to stay on the streets as towers could fall down any moment due to an earthquake or anything. Therefore, to eliminate the domino effect, it was decided to take down most of them. The other legend is, you will never graduate if not come up all the way up the tallest one – Torre degli Asinelli. 498 steps up a semi-exposed wooden staircase. Well, a diploma is a hard nut in Bologna.
From this Piazza di Porta Ravegnana with towers, you can see the trident of major city center streets. A short walk through Via Zamboni – and you find yourself in the middle of the University of Bologna. Libraries, museums, coffee shops, students sitting right on the ground preparing for another exam and the light smell of something green and forbidden in the air – that's Alma Mater Studiorum. Imagine you're still a student (or maybe you really are one?) and take as much time as you need to feel the atmosphere of the first university in the world. Then go back to the towers the same way not to get lost, take a quick look at Via San Vitale and Strada Maggiore to get back there when you have free time, and head to Via Santo Stefano, Piazza Santo Stefano, and Basilica di Santo Stefano. It's a unique structure of seven different churches build next to each other. Wander inside, imagine priests praying there centuries ago, listen to all the mysterious noises and smell the antiquity. Then go to the nearest bar – you deserve an Aperol Spritz after such a busy day!
Pro tip: if you need to talk with someone in Bologna you can count on Yolla for cheap international calls to Italy!
Part 1: La Grassa. La Dotta. La Rossa
Part 3: Non-traditional things to do in Bologna and to do around Bologna
Part 4: La Cucina Bolognese