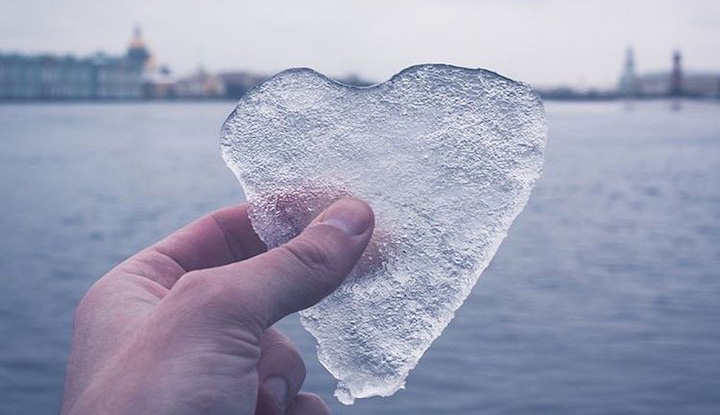 World's Leading Travel Destination 2016. Part 1
Last Friday, on the 3d of December, World Travel Awards announced winners of the best travel destinations worldwide for 2016. It's the most prestigious travel award – Oscar for travel industry. Saint Petersburg, Russia, was honoured to get the Grand-Prix in nomination "World's Leading Cultural City"! It's a breakthrough, meaning not only the highest recognition of potential growth from international committee but also bright future on the international hospitality market. And, undoubtedly, lots of tourists will be coming there in the nearest future!
Since Saint Petersburg is located not far away from Tallinn, Yolla Calls team knows some hints about the city which are unknown among international public. As many tourists may get interested in the Northern Venice (as they name it) and choose it as a destination for the next holidays , we can't stop the feeling that we have to reveal all the secret places so that you get the very best experience out of St. P.
You can find everything about popular spots such as Hermitage Museum or Saint Isaac's Cathedral on your own. We want to tell you about places where to eat, drink coffee or go out – and as a small bonus to give a couple of unusual entertainments which only locals would tell you about!
To eat
Many people say that Saint Petersburg is the gastronomical capital of Russia. Indeed, it has the greatest diversity of places for a quick lunch or an important date night. In this variety we picked 3 cafes which are just irresistible. We ensure their food quality and service level plus they are located in the heart of Saint Petersburg so that it'll be convenient to drop by any time.
Zoom
photo credit: @lizavetakovaleva
We don't know who visit Zoom more often: locals or thoughtful tourists. Zoom opens at 9AM on weekdays, 11AM on Saturdays and 1PM on Sundays and always closes at midnight. The menu includes some Russian cuisine must-tries as well as world-renowned starters, pastas and desserts with the prices among the cheapest in town. A little hint: everything they cook is simple and delicious, so be sure that whatever you pick from the menu will be great – so choose positions you've never tried before!
Apart from distinctive cuisine, the Zoom bar holds local artists exhibitions every other month. You have a chance to get to know Russian modern art for free while having a meal!  Moreover, not only do they have a free Wi-Fi but also offer a public iPad across the Zoom bar in case you need maps or want to post a picture of your amazing syrniki with sour cream on Instagram. Across the rooms they broadcast Euronews, offer board games and the latest periodicals on hand to read. And, by the way, they provide take-away wine at a 30% discount, which may come in handy in case of a good weather and a long walk ahead!
Want to book a table at Zoom? Call them by this number +78126121329. Use Yolla to call abroad to Russia to do it!
Teplo
photo credit: @dasombunny
Favourite place to eat not only for many locals but also for tourists having regular trips to the city, Teplo is located in the heart of Saint Petersburg, two minutes away from St. Isaac's Cathedral. And as soon as you got inside you know the reason why it is loved so much: you find yourself not at the restaurant but at home. The atmosphere there is so warm and charming you'll fall in love with the place from the first sight! The owner and inspirational spirit of the place always said that she wanted to open a place of simplicity and traditions at the time. As we can see, she did it. Dim lights and homelike interior encourage long sincere talks.
Distinguishing feature of Teplo is that they offer yummy lunches at reasonable prices – new one each week. Apart from that, they have a wide menu with international cuisine so that everyone will find something by his taste.
We strongly advise you to book a table in advance and prepare to make a lot of photographs – as tempting as it looks, the food must go to your Instagram first!
Want to book a table at Teplo? Call them by this number +78129009434. Use Yolla to call abroad to Russia to do it!
Caffe Italia
photo credit: @irishikegorova
In case you are Italian and feel homesick or simply are a fan of Italian cuisine, you can go to any Marcellis restaurant (the chain is growing extremely fast) and have a nice simple meal. But to feel authentic atmosphere, overeat delicious gnocchi or enormous pizza with kilos of prosciutto on top and drink smooth tuscany wine – go to Caffe Italia. The restaurant is always pre-booked in advance, so keep in mind to book a table as well. Aside from cheap prices for huge portions of yummy everything, you feel this very special atmosphere of vivid Italy in every inch of Caffe Italia. The owners are Italian husband and Russian wife. Maybe that's the reason of perfect tastes and warm hospitality.
The restaurant includes several zones different from one another and they may cater for more than 100 people at a time, but anyway you'd better book in advance. And be sure not to eat much the whole day before your visit!
Want to book a table at Caffe Italia? Call them by this number +78129056474. Use Yolla to call abroad to Russia to do it!
To sip coffee
Whenever you get too tired of walking through the Hermitage rooms, the only thing to help you survive is a good old coffee. People in Saint Petersburg are carried away with that: coffee bars are literally everywhere. Unfortunately, that influences on quality: not always you get that smooth taste you craved for. We picked 3 coffee spots where you will never get disappointed.
Smalldouble
photo credit: @marishikk13
Held by a lovely couple, Smalldouble is a place where the atmosphere is so friendly that any foreigner would feel like home. Coffee they make is gorgeous, and in case you dropped by in the morning – don't miss their breakfast specials like pancakes or syrniki which are Russian specialty, little fried quark pancakes.
Feel like talking? Baristas would love to tell you all about their job and ask you all about your travels. Got an urgent work on your Mac? Well, sit there as long as you need – no one will ever interrupt you by asking the same "Anything else?" question every few minutes.
Want to check their coffee menu? Call them by this number +78129328217. Use Yolla to call abroad to Russia to do it!
Coffee Rooms
photo credit: @adrillka13
Coffee Rooms is a local chain of lovely (and a bit hipsterish) coffee bars. Their prices are a bit lower than average in the city, but drinks they make are worth it – and we're not speaking about coffee (although it is good). Banana cocoa with marshmallows or a milkshake with three donuts, Oreos, colorful candies and pink whipped cream on top – we bet you'll love this eatable drinks even if you're not a sweet tooth. Or at least will make enormous amount of photos!
All the Coffee Rooms are located in the city center but off the beaten track, so you'll need to have a map or a local to find them. The one we advise to visit is on Zhukovskogo street, close to Vosstaniya Square  – choose table by the window on the second floor and watch people walking by.
Want to check their coffee menu? Call them by this number +78129245442. Use Yolla to call abroad to Russia to do it!
Double B
photo credit: @doublebspb
If you're a coffee maniac, the right place for your obsession in Saint Petersburg will be any of Double B coffee bars. They know it all: how to roast coffee, which sort to choose for a special appliance, how to achieve the richest taste and so on and so forth. They are said to be Russian Starbucks for several reasons: the prices are among the highest in the city ($4.7  for a cappuccino), they have strong brand and many spots opening all around.
Want to check their coffee menu? Call them by this number +78129280818. Use Yolla to call abroad to Russia to do it!
We're not over with revealing Saint Petersburg's secret places. In the next blog post we are going to tell you all about having fun in the northern capital of Russia – places to go out at night and entertain yourself in the daylight. Keep in touch!
And if you have friends in Saint-Petersburg and want visit these places with them – simply call Russia with Yolla and ask them to help you!
photo credit: @natashawarhol