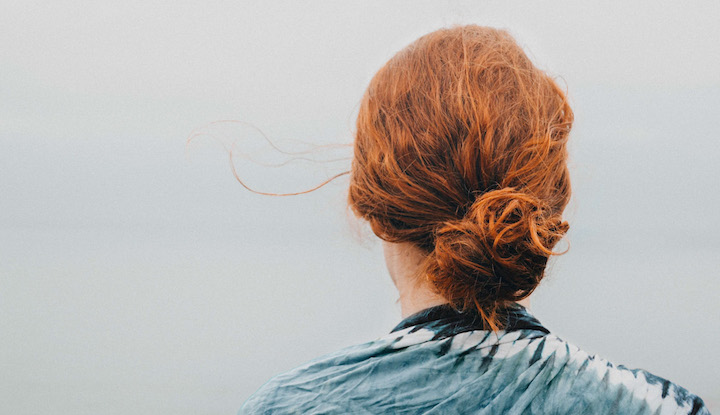 Fighting Homesickness: Call Family Abroad, Find Friends and More
Why do people move overseas? Sometimes it's for work, sometimes it's to study and some people want to gain new experience and see the world while they still can. What unites these people is that they are supposed to enjoy their new lives more – well, mostly – than the ones they used to live. Busy building their lives from scratch in a new environment, they almost never feel homesick.
Another expat category includes relatives who moved overseas because of their families – spouses, children or even parents. And, in general, moving abroad is not their own initial decision. They did that not to leave the people they love behind or because they had no choice and therefore tend to miss home much more.
That's why the most vulnerable expat group are spouses of those who found work abroad. Children are too young to feel blue and get used to things quickly. Grandparents need to be close to their families and are generally happy to move anywhere to be together. Accompanying wives and husbands are the ones who suffer the most. They abandon jobs, where sometimes they would make life-and-death decisions on a daily basis, to stay home and make soups as the biggest challenge of a day. When thrill of experiencing a different culture is gone it's easy for them to pick up expat blues, feel homesick and, what's even worse, miserable.
But don't worry, working closely with expats from all over the world, Yolla knows how to fight these moods! Here are at least 5 ways to fight expat blues and start living a happy fulfilling life.
Bear in mind that everyone uses different coping mechanisms to get through challenging times. While some hop on their bikes and cycle till exhaustion, others just repeat "I'm happy" mantra. Some people call abroad back to the loved ones left abroad and talk to them. Therefore some tips we suggest may not be right for everyone. But we do recommend to try some just to figure out what's best for you!
Build a Network of Local Acquaintances
The easiest way to deal with sadness from moving overseas is to find as many new acquaintances as possible. It's only a matter of time until they become your new friends. And, as they say, ''friends show their love in times of trouble', so one can rely on support at least. But what's even more important, new people will bring new thoughts and ideas with them, as well as introduce you to the culture and different ways of living. You can get involved in new activities which will distract you from negative thoughts.
What's even more precious, it's usually easy to find other expat spouses who can share their stories and give a piece of advice. When you know that you're not alone, you start feeling much better! Where to find them is a different question. For expats there are usually communities on Facebook.
You can also connect with expats from your home country who moved to other countries and share your expat stories with each other or seek for help. Chat with them on Facebook or call them abroad with Yolla for urgent matters.
You can enroll in a gym or language courses and meet a whole new bunch of people. Use tandems to talk to natives or simply go to Starbucks and start a conversation with a complete stranger – must be fun!
Explore New World
Even if you get used to the city you moved to, it'll take a long time to explore the whole country or even continent. Just imagine how many wonders which you haven't yet seen are there! Moving to another country is not a trip but can consist of as many trips as you want.
In some countries, such as Italy, neighbour cities differ as much as countries with unique customs, traditions and people. It's always a new experience to come to the village next to you. While your beloved is at work you can easily travel to the nearest cities, walk around and come back home. Such one-day trips to new places will make you feel refreshed. Short-distance trains or buses usually don't cost much. You have all the chances to become a globetrotter, so be one!
Pick up a Hobby
We believe that learning language of your new home country is not worth mentioning. But if you always dreamt of learning how to play piano or draw like Van Gogh, being a jobless spouse abroad is the greatest opportunity to try! Needless to say, you make your dream come true. Other perks of this are just huge.
By having a new hobby you benefit in many ways. Firstly, you improve or learn a skill you never had before. Secondly, you feel satisfied and excited by doing what you always wanted but never had time for it. What's more, you have extra hours talking in a native language, meet new people with the same interests and generally broaden your horizons.
Making pen friends in other countries can be also a great hobby. You can write letters to each other, tell each other about your own lives or even exchange mobile numbers and call abroad to each other!
Experiment with Your Career
Thanks to the age of Internet, now it's possible to work from anywhere in the world. Even if you had to quit the job you loved due to the move, you may find something similar as a freelance worker! Or, who knows, even continue working where you did before.
There are plenty of fields one can work in remotely: marketing, sales, programming, writing, teaching… Start writing a blog about your previous experience with useful tips or about your new life as an expatriate.
Open a shop on Instagram and sell things from your new country to people abroad (pro tip: if you need to call abroad to international clients, you can always count on Yolla). Consult people in the sphere you feel confident at. It can be almost anything you can imagine – all you need is a bit of imagination and enough courage to start!
Find the Best Way to Stay Connected
Home is not a place, home is the people around you. The worst thing of moving to another country is leaving people you love behind. Despite the fact that your spouse or children are with you, you still will be missing your old friends, relatives or even neighbours. Not to feel too lost, it's important to keep in touch.
When you feel that life at home goes on, you feel much better and start building your new life as well! And it feels so good to talk about your emotions with people who are from the same environment, who have known you for a very long time and can always offer a shoulder to cry on. Even though you see photos and tweets of your friends and family who are far away, it will never be enough. But talking on the phone can give almost the same feeling as sitting next to the person you're missing so much. Well, some say that video-calls are better at this, but they have cons. On the contrary, with ordinary calls the one you call doesn't need to have Facetime, smartphone, PC or any app at all. They can be on the go, and literally anywhere, look any possible way (that's important for women, we know) and will talk to you still.
Call abroad to your friends and family when you feel like talking, tell them all about your thoughts and new things you found out and listen to what happened to them. Trust me, you'll stop feeling lonely. But in this case quality of connection and calling rates are pretty important. Yolla can give you it all!
We know what are the most significant components of mobile conversations. That's why Yolla has the ultimate quality, lowest rates on the market and no hidden charges and fees. We know how it feels to be far away and will do anything to make you feel comfortable and have heartfelt long conversations just like you'd have at home.
If we managed to encourage you enough – take the plunge into a new happy life and make the first step by calling someone you love via Yolla. You'll see that being happy again is pretty easy!