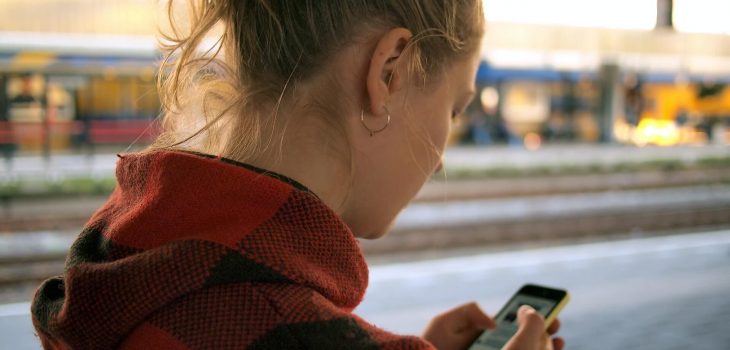 iOS – Apple's operating system for the iPhone – is the second most popular mobile platform in the world. If you're reading this on a smartphone, there's a good chance it's an iPhone.
As awesome as iOS is, its strength is also its downside – too many choices of apps. There are over 1.5 million apps on the Apple App Store so it can get confusing to pick the right one sometimes. Here we will focus on our specialty – international calling. If you want to place an international phone call, what are your options? What are the pros and cons of each app and which is the best?
Regular Phone Plan
We cannot talk about making international calls on iPhone without touching on your actual cell phone plan. After all, an iPhone is a phone and you pay your carrier plenty of money each month to give you cellular service. Is that cellular service an option for international calling?
Yes – at a price. Most cell phone plans allow you to call any phone number in the world but at massive cost. Using your cell carrier to call abroad is probably the simplest option in terms of steps (no apps to download, etc) but it will almost certainly cost you many orders of magnitude more than any of the apps we talk about. We'd recommend steering clear of this option for the sake of your wallet.
WhatsApp
One of the most popular international communication apps for iOS is WhatsApp. Originally developed as an international text messaging app, it can now make voice calls using your phone's internet connection as well… for free!
The cost (or lack thereof) is the biggest highlight of WhatsApp and it's a good option to consider for the price-conscious user. However, there is one major caveat: WhatsApp only supports "app-to-app" calling. This means that the app you install on your phone can only call other smartphones that have WhatsApp installed. No calls to cell phones who do not have WhatsApp and no calls to landlines. If all of your prospective contacts are smartphone users with WhatsApp installed, it might make an excellent option for you. However, if you anticipate needing to call other cell phones without the app or ever having to call a landline, you should look elsewhere.
Viber
This is where Viber comes in. The free part of the Viber app is fairly similar to WhatsApp. It allows you to use your internet connection to send text messages and make phone calls to other Viber users. However, if you are looking for the ability to make international calls to a non-Viber cell phone or to a landline, Viber offers a paid service called Viber Out. To use this option, you buy "minutes" (similar to international calling cards or prepaid phones) and Viber Out charges you a specific per/minute rate depending on the country you call. There is also an option to pay a monthly subscription to get unlimited calling to a certain smaller set of countries.
A major advantage of Viber Out is that you are no longer limited to only other Viber users for calls. You can call any cell phone or landline in a supported country. There is one downside, however, that makes this not as good as your regular cellular carrier plan. Specifically, Viber Out does not preserve your caller ID. As a result, whoever you are calling sees a random phone number on their caller ID instead of your number, and therefore has no way of knowing its you. Depending on who you're calling, they might not mind (some people do not answer calls from unknown numbers due to the prevalence of telemarketing spam).
The bigger issue occurs when you call landlines. Most people call landlines these days when trying to reach a business or official number of some sort. Hotels, airlines, banks, government offices, stores, restaurants, etc all use landlines. Some of those organizations (especially banks and credit card companies) use your caller ID to look up your account. Unfortunately, Viber Out will not preserve that caller ID, making calls to such numbers slightly more difficult.
A final caveat to keep in mind is that Viber Out is restricted in some countries (such as Belgium and Austria) so always confirm where you are and which country you are calling before signing up.
Yolla
With Yolla, making international calls on iPhone has never been easier. Similar to WhatsApp, Yolla gives you absolutely free, unlimited app-to-app calls between phones that have Yolla installed. Just like Viber Out, Yolla offers international calling to any cell phone or landline, even if they do not have Yolla installed. Where Yolla steps up the game is with caller ID preservation. Unlike Viber Out, Yolla preserves your original phone number, allowing it to appear on the recipient's caller ID.
Yolla offers unprecedented global reach for your calling needs and does it with HD voice quality, 24/7 customer/technical support, and an easy to use interface. Rates are incredibly cheap and transparent with no hidden fees or surprise surcharges.
Thus, if you're looking for an international calling app for iPhone consider these options. If you want absolute simplicity but are willing to pay extreme fees, just use your cellular plan. If you want free text messaging and app-to-app calls but no other features, consider WhatsApp. If you like what WhatsApp offers but also want the ability to call landlines in some (but not all) countries, look at Viber. For unlimited flexibility – all the aforementioned and more – check out Yolla.