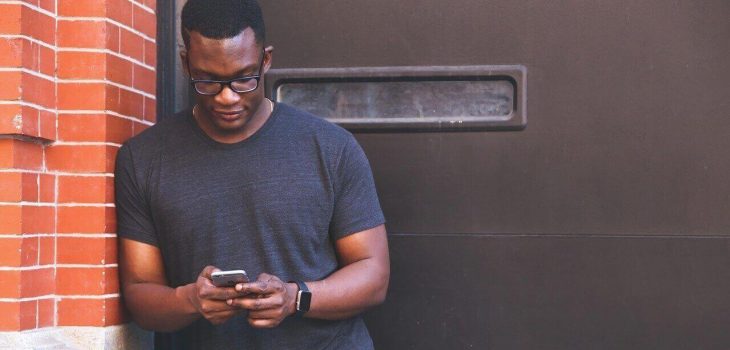 Google is one of the top five largest companies in the world. Naturally, they offer lots of various services – search engines, email, cloud storage, etc. However, have you heard of one of their lesser known services – Google Voice?
Google Voice has appeared on the market in the past decade as Google's option for making internet-based calls. Despite some early hiccups, it has become a popular option for people looking to make calls – including international calls – using the internet. After all, since it's made by Google, it's gotta be great, right? Let's talk about what indeed makes Google Voice pretty cool but also what might not make it the best choice for certain users.
How does Google Voice work?
Just like several other VoIP services, Google Voice is basically a web and smartphone based app that allows you to make app-to-app and app-to-phone calls, with a couple other nifty features sprinkled in. Some features of Voice are free while some are paid.
Making a Google Voice account is free. This allows you to do several things – make free app-to-app calls and make free calls to landline and cellular phone numbers within most of the United States and Canada. Notice how we said "most" – certain areas in the US and Canada that Google defines as "remote" may not qualify for free calling.
Additionally, Google Voice offers a service many VoIP providers do not – the ability to port your caller ID to Voice (for a fee). This allows your cellular number to appear on your call recipient's caller ID so that they know it's you. This is especially handy for organizations such as banks which identify your account by your phone number.
So far so good, right? Well, this is where the free features end. If you are using Google Voice to call any number outside of the US or Canada (or in a "remote" part of those countries), you will have to buy minutes, just like most international calling plans. On top of that – there is a major caveat when it comes to international calls: Google Voice is NOT available in most countries.
Just as many Google products, Voice seems to currently be targeted to North American (and some European) customers. In fact, Google has a list on its website of countries in which you can sign up for Voice – and it's a pretty short list. Do you live in Germany, Italy, India, Brazil, Australia, or Russia? Unfortunately, you're out of luck – those countries (among many others) do not offer Voice.
Another concern for some users may be the fact that Google Voice does not have a dedicated way to speak to technical support staff. While you can write questions on the Google Voice help forum, there is no staff you can directly call, email, or instant message to get assistance with any technical or service issues.
Overall, Voice is a very solid service – but it is definitely not for everyone. Live in the US or Canada and aren't a big international caller/traveler? Voice might be a good option to consider. However, if you live in most of the rest of the world and would like to make calls within your country or to international numbers, you might be better served looking for a Google Voice alternative. 
What alternatives exist?
If you are looking for international calling, there are plenty of options such as calling cards, international roaming, apps, etc. They all come with their pros and cons (the latter usually include high prices and fine print). However, are there other apps similar to Google Voice with equal or better features and no country restrictions?
Perhaps you should look at Yolla. Existing as an Android or iOS app, Yolla offers both free app-to-app calling and very cheap app-to-phone (cell or landline) rates worldwide. As a truly global service, Yolla knows the value of international connectivity and does not restrict countries like Google Voice. Sign up from any country and call to any country, all with high definition voice quality.
Yolla's international rates are incredibly transparent – easily accessed on the website or app. There are no hidden fees and you are offered simple, easy-to-understand options. Yolla allows you to keep your cell number (for it to appear on your call recipient's caller ID) but, unlike Google Voice, this feature is completely free in Yolla. Furthermore, Yolla offers 24/7 support with the ability to contact a real human for help.
Google Voice is certainly not a service to be underestimated. In recent years, it has become reliable and fairly user friendly. However, it remains greatly limited by its North American customer focus and international restrictions. Yolla preserves many of the features that make Google Voice great but adds true international calling freedom (no more country restrictions!), free caller ID retention, excellent rates, transparency, and real-human customer support. Check it out and discover what may be the best Google Voice alternative.