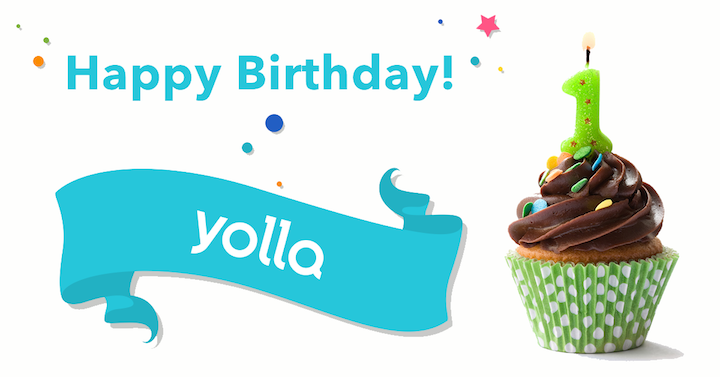 Today, on the 20th of October, Yolla celebrates 1-year Anniversary!
Our app was released exactly a year ago and has touched thousands of lives since then. This year has flown by so fast that it was hard to believe it at first, but we couldn't be more excited. Today Yolla is changing the way people keep in touch with their loved ones abroad and will keep on changing it for good. Hopefully. 🙂
We are proud of our work. There were ups and downs, of course, but we did it! Yolla managed not only to stay alive for the toughest year for any new service but also to become the app people can't imagine their lives without.
This year we've also been featured in "Apps we love" on the AppStore. It is a big deal to be highlighted by Apple but we know it's only the beginning.
Every single day we are working on making Yolla better. We value your precious time, so we strive to advance in the field of international phone calls, making Yolla more efficient and user-friendly with every update. By enhancing our calls quality, we want to make you feel closer to your friends and family. There shouldn't be any boarders when talking to someone special! And we promise to keep on improving every aspect of Yolla, so that you can always be sure that your choice was right.
Thank you for choosing us! That was a very good year and you made it happen!
To celebrate our first birthday, we decided to share some milestones that we've reached this year. For example, could you imagine that this year our team has drunk more than 2000 litres of coffee?! Who knows, maybe that's the reason of our success…:)  For other amazing numbers, read the infographics below!
Lots of love,
Yolla Team