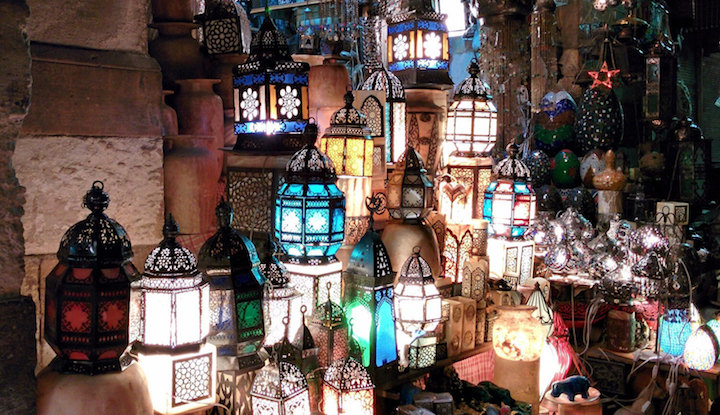 Ramadan Kareem! Сall abroad with Yolla! Promo code inside
Over 1.6 billion of Muslims worldwide celebrate the Holiest month of the Islamic calendar – Ramadan 2017 – starting today! The holiday is also known as Ramzan, Ramazan, Ramadhan, and Ramathan. It's a paramount month ending with an Eid holiday for all the Muslim cultures when people fast from dusk till dawn, devote themselves to God and pray for those who are in need. Families also gather together for meals to celebrate this day. And if you are abroad and can't join your family now, you have Yolla to help you. Simply call them abroad with Yolla and celebrate Ramadan together!
Religious fasting traditions are encouraged in many other cultures as well. Thus, Catholics give up meat for Lent, Orthodox Christians fast for over a month before Easter, and Jews fast during Yom Kippur. In Islam fasting in Ramzan is a crucial part of the religion. Muslims get closer to God through self-control observed during that Holy time, pay special attention to their inner nature and spirits.
But what exactly is Ramadan period? It's believed that the Qur'an and The Hadith were revealed to the prophet Muhammad during that exact time, which makes Ramazan on of the five pillar of Islam. Ramadan is the ninth month of the lunar cycle. That's why the fast starts on different days each year with the first sighting of the crescent moon to be seen. Wonder when is Ramadan this year? It lasts approximately from the 26th of May until the 24th of June.
All the way through Ramadan fasting Muslims do not consume any food or drinks during daylight. Families gather together for a pre-dawn meal, sohour, and share a late dinner, iftar, after the sun goes down. The last one is thought to start with something energy-boosting: dates and sweet drinks, for example. And the ones that live abroad and can't gather with the rest of the family – call abroad to them.
Traditionally, on the first day of the Holy month, people greet each other by saying "Ramadan Mubarak". Everyone tries to be a better person for the whole month: people refrain from negative thoughts, jealousy, anger, gossips. Some Ramadan rules imply that each evening families turn on lanterns, which is a pretty impressive part of celebrations. Every day, before the sunrise, a drummer known as Mesaharaty walks down the streets playing drums and waking people up not to miss the morning meal. At night, extra prayers perform as well (tarawih).  Wonderful traditions, aren't they?
We know how important it is to be with family and friends in Ramadan. For all our users celebrating the Holy Month, we prepared a special gift. Top up Yolla using promo code 2ED2017 and get extra 10% to be added to your balance. Call abroad to your loved ones more with Yolla!
Ramadan Mubarak!