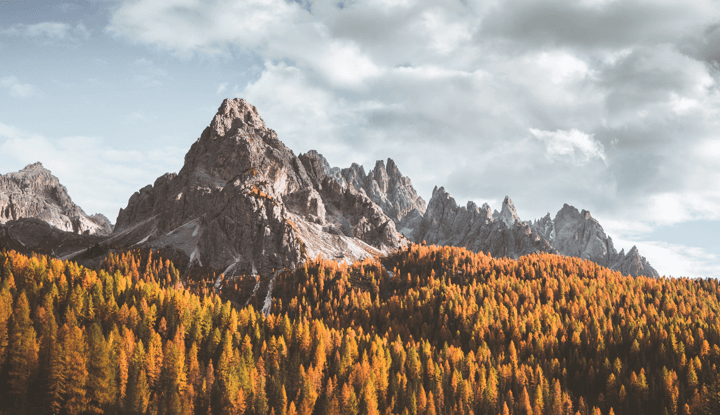 8 Best Fall Getaways
Despite the fact fall is almost over, it's still easy to break your routine by taking a trip on a whim. Middle November is probably the most beautiful time of the year in many cities – colorful and picturesque views replace crowds of tourists. That won't long last as Christmas is stepping behind, so be fast enough to book a trip at least for a weekend to have your perfect getaway.
Bruges, Belgium
There are plenty of reasons to fall in love with Bruges in November. Even though a whole Hollywood movie starring Colin Farrell was dedicated to the city, luckily it still is not that popular – which makes it a perfect getaway spot. Belgium chocolate and waffles, canals, toy houses and medieval architecture in November are sparkling with the yellow colored palette.
Want to book a hotel in Bruges? Check our international calling rates to Belgium!
Seoul, South Korea
True magic happens in Seoul and its national parks in November: the mosaic of red, yellow and orange leaves covers the city, and by taking a short trip to the east you may enjoy the fall at its fullest.
Planning to visit Seoul? Yolla international calling rates to South Korea are at your service!
Bavaria, Germany
Outdoor activities, wine festivals, more than 20 historic castles to discover – Bavaria gives more than just spectacular views. They are outstanding though. Colorful forests and the snowy Alps popping up on the horizon – as breathtaking as it is, Bavaria turns in its best state in November.
Cheap calling rates to Germany will help you to book a hotel in Bavaria!
Chicago, Illinois
During Autumn, people on Chicago streets feel like dancing – not only due to cool air and less crowded open areas. The city hosts endless music festivals from September to November, followed by Christmas markets and fun. Needless to say, the blue sky and red trees make up a perfect couple in the Windy City.
Moscow, Russia
Historically, Moscow downtown is red and yellow, alongside with cathedrals and churches. That's why in November it's so beautiful: with no snow yet, the city stays in harmony with nature. There is no rush on the streets, almost no tourists and, as a bonus, prices are much lower.
Fancy to visit Moscow? Check our calling rates to Russia in case you need to make a call and arrange everything there for you!
Piedmont, Italy
In Italy, la Vita è Bella all time of the year. But some regions just flourish with the fall. Piedmont is one of them: vineyard harvest time makes it a perfect destination alongside with food festivals, delicious season specials in restaurants, local markets, and motley nature. Check our calling rates to Italy to call Piedmont for cheap!
Wicklow, Ireland
Waterfalls, mountains, and golden glory make Wicklow area just perfect for autumn hiking. Views and sceneries will be even more enjoyable without tourists as late November is not the most popular time in there. Sightseeing is good as well: take Glendalough, an ancient historical city, and after a day on foot sneak into any cozy pub, ending up with a pint of Guinness.
Want to book a table in some pub in Wicklow? Calling rates to Ireland will help you with that!
Aragon, Spain
Aragon region location is the best one to enjoy Pyrenees beauty in autumn. Good for hiking, nature in Aragon will leave you speechless. Considering that it's not the most popular place in Spain, especially to visit in November, Aragon is more than affordable for a quick getaway.
Wherever you are going, be sure to have Yolla installed and topped up to always be on call!