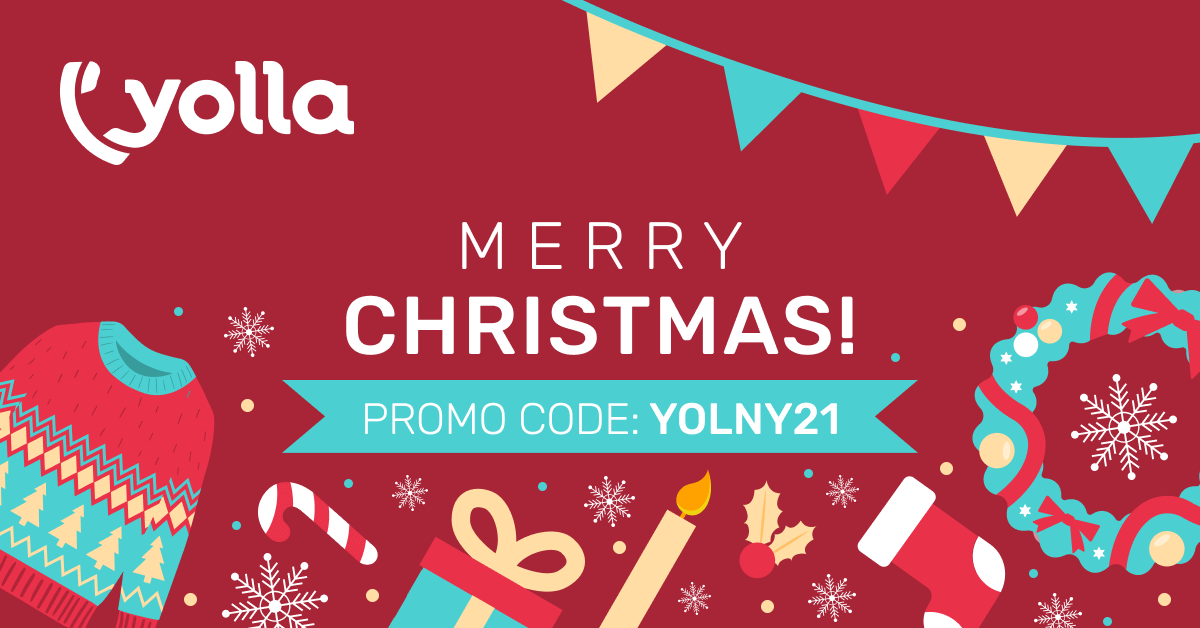 Call international to loved ones and congratulate them!
Let the magic begin! 2021 is almost there, and we want to wish you a Merry Christmas and a Happy New Year!
The long-awaited holidays are knocking on our door – let's meet them with a good cheer and a smile on our face.
During these tough times, it is important to keep in touch with your loved ones and support each other.

We really want each of you to be able to spend this holiday season with your family. But even if you are separated by distance, you can still reunite with your family with the help of a simple international call: just call abroad to your mom, dad, grandparent and all your loved ones. Exchange warm wishes and share the joy of this holiday.
We love you – our users, and you are our family; this year and all the years to come!
In the spirit of this holiday season, we want to give you a small present – a 15% bonus! Apply promo code YOLNY21 before your next top-up to get an extra 15% to your Yolla balance so that you can call international to your loved ones and talk with them a little longer. Promo code is valid till January 3, 2021
We guarantee that when you talk with your dear ones, boundaries vanish and the distance feels a little smaller.
Call abroad with Yolla! Your loved ones are just one call away!