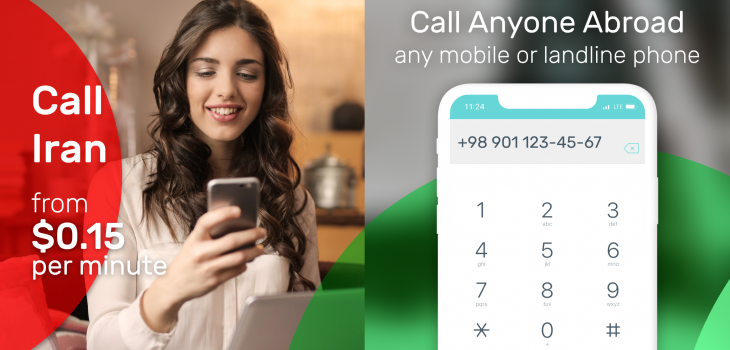 Feeling homesick and missing their loved ones, expats often feel a need to keep in touch with their relatives. Iranian expats living abroad are not an exception. They also need to call Iran to talk with their families and check on them. That's when Yolla comes to rescue. Cutting costly international fees applied by telecom providers, we offer cheap HD quality calls abroad, including Iran.
In this post we'll cover nuances of calling Iran with Yolla.
Step 1. Dialing an Iranian number
Usually, guides start with "dial an exit number" when prompting to call abroad from the USA or other countries. Forget about this nonsense. In Yolla you don't need to memorize some complex exit numbers. Just dial the Iranian number as it is, starting with +78. We have already "+" dialed for you, so you just enter 98 and the number you want to call. Just as simple as possible.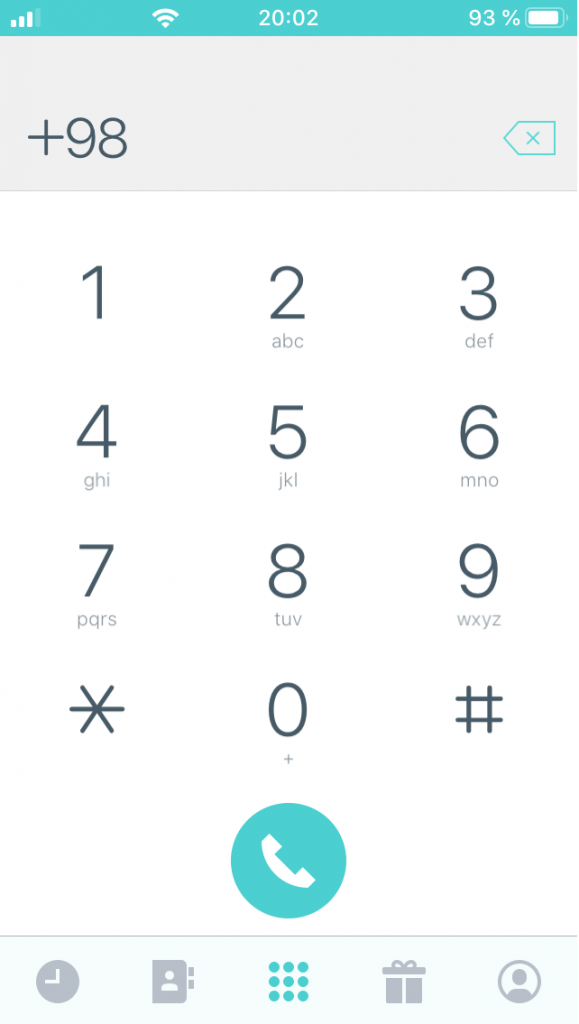 And in case you want to know whether the Iranian number you want to call is mobile or landline, here's a your cheat sheet:
| | |
| --- | --- |
| 98 | Iran, landline |
| 9821 | Iran, Tehran, landline |
| 989 | Iran, mobile |
| 9891 | Iran, MCI, mobile |
| 98990 | Iran, MCI, mobile |
| 98901 | Iran, MTN, mobile |
| 98902 | Iran, MTN, mobile |
| 98903 | Iran, MTN, mobile |
| 98930 | Iran, MTN, mobile |
| 98933 | Iran, MTN, mobile |
| 98935 | Iran, MTN, mobile |
| 98936 | Iran, MTN, mobile |
| 98937 | Iran, MTN, mobile |
| 98938 | Iran, MTN, mobile |
| 98939 | Iran, MTN, mobile |
Step 1 v.2: Importing your contacts
Okay, we lied. It can get even simpler. If you have all your Iranian numbers in your contact list, you can just import them without dialing numbers manually every time. Just go to contacts, tap "Add contacts" and tap "OK".
Here's how it looks on iPhone: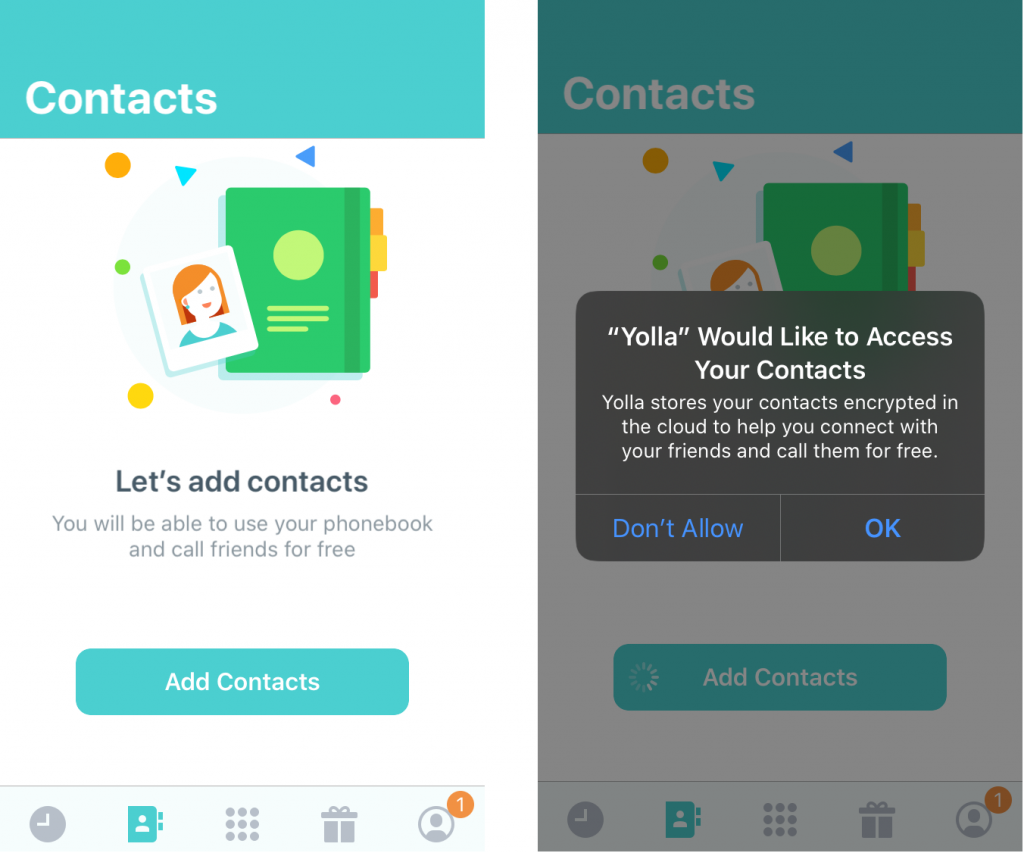 Step 2: Call Iran
Just press the green phone button and make cheap international calls to Iran from USA, Canada or wherever you are! Mobiles, landlines – we'll connect you to any number so that you could easily talk with your family with HD quality and no fuss.
And as for topping up, you can recharge Yolla via Bank card or in-app purchase on both platforms and also by PayPal on Android.
With Yolla your loved ones are just one call away! Keep on calling, keep on talking, keep on Yolling! 🙂