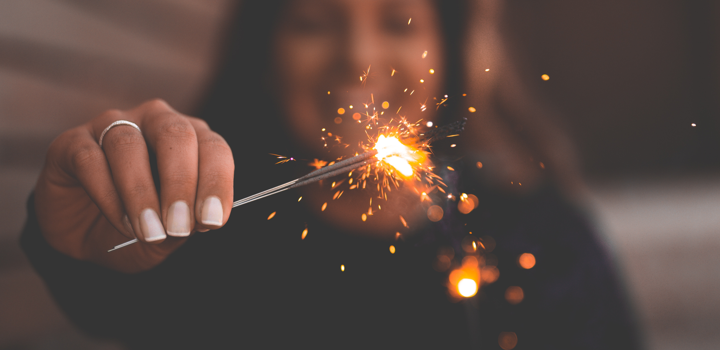 Fact: when it comes to holidays, people get carried away. New Year's Eve is the peak of preparations, celebrations, and fun. In the midnight, people get rid of all the bad things that happened in the previous year and attract new good spirits and emotions. As an international company, we know pretty lots of hints from all around the world on how to attract extra luck. We shared some of them a year ago, and today we'll extend the list a little bit.
First, think properly while dressing up. In South America, for example, people choose their underwear carefully. Depending on its color, some good things may or may not happen to your in the coming year! Choose red for love and white for peace. As for the dress, choose white as in Brazil to frighten the ghosts.
In Peru, they literally fight for luck. To start a year from scratch, people just fist fight on the streets! Avoid Takanakuy Festival is you don't feel like participating.
Much easier and healthier way to win some luck was invented in Romania. Simply throw coins into the river and be sure to get richer. Another Romanian idea is to try talking to animals. They may predict future on the magical 31st of December! In Belgium, they talk to animals like that too.
Bolivians go further and put coins inside the cakes. Why? The lucky one finds out his key to wealth and success in the future year! But it doesn't count if the whole cake is eaten by a single person.
For the most romantic ones, we strongly recommend going to Venice for the New Year's Eve. Tradition is that at midnight the whole city gathers together on San Marco square and have… mass kissing! That's right, everyone kisses everyone around, because, well, how else to celebrate the night in the city of love? In other parts of Italy beware of flying furniture. Italians do throw it from windows to put the negative away too.
But to get some luck from Yolla you don't have to do any of this. Just use NY18BD promo code before your next top-up and get extra $2 as a gift!
Happy New Year!