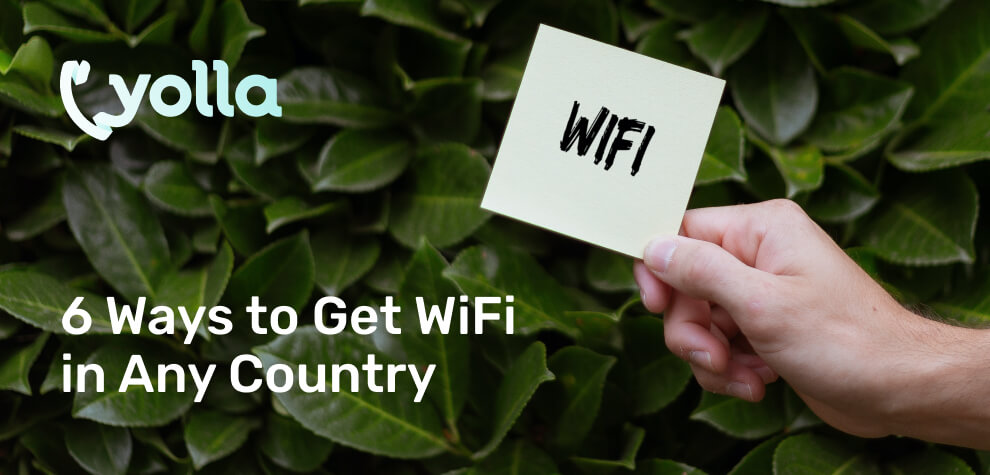 6 Ways to Get WiFi Anywhere You Go in the World
All travelers know how difficult it can be to catch a WiFi signal in a new country. Most of the time, you have to spend hours trying to find free WiFi hotspots or use your roaming signal, which isn't cheap. If you want to get wifi anywhere you go, there are a few key tips you can use to help ensure you're never left without a connection, without struggling to find hotspots or get wifi passwords. Read on to find out how to get wifi anywhere you go. 
How to Get WiFi Anywhere You Go
Many travelers are curious about how to get wifi from anywhere. Or better yet – how to get free wifi from anywhere. Whether it's to connect your laptop for work, find a museum on your phone or scroll through Facebook, finding stable internet anywhere you go is becoming more and more important. 
To ensure you get free wifi anywhere you go, you have several options:
Wandering around looking for a WiFi hotspot in a cafe, park or restaurant chain
Using data roaming on your phone
Using WiFi maps
Use a WiFi-catching app
Know local internet providers and their free WiFi hotspots
Using your personal Hotspot
Purchasing a portable router
Each option has its difficulties and some of them require payment.
With these tips, you can help ensure you'll get wifi anywhere you go for free, or cheaper than you may be paying now. Wherever you are – eating pasta in Milano or surfing the sea in Bali – our tips will 100% work.
Let's look at each one individually.
Note: all of the options below apply to iPhones and Android systems. Whether you're interested in how to get free wifi on an Android phone anywhere or how to get free wifi anywhere on iPhone, each of these tips will be compatible with your phone. 
1. Visit the Nearest WiFi-Friendly Restaurant Chains – Get free wifi anywhere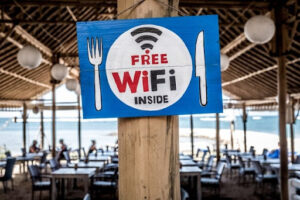 Here's the most popular option. Almost everyone who's traveled has used this method once or twice. It's popular because it's one of the best ways to get wifi anywhere you go. 
OK, the idea of having another burger in another Mcdonald's far-far from home is quite boring. But, it has one benefit: when you visit a chain restaurant, you always know what to expect and you can get wifi anywhere you go. 
You'll have the same meal as you can get back home, and the same-quality free wifi connection. Can't remember any chains with a good wifi connection? I know some: Starbucks, Taco Bell, McDonald's, Burger King, Wendy's, Subway.
2. Use an eSIM
If you need an internet connection while traveling, or you want quick access to mobile data at home, consider an eSIM. While this isn't WiFi, per se, eSIMs let you connect your phone or device to local mobile data (and voice and messaging plans) through a carrier, just like a SIM card. But with eSIMs, you don't have to visit any mobile carrier shops or swap sim cards. You can do it all with a few taps on your phone.
Before you set off, just visit an eSIM provider website, download their app and purchase a data bundle for the region or country you're traveling to. Follow the simple setup instructions and you'll already be connected upon arrival.
No delays. Just step off the plane, pull out your phone, and start sending messages to friends and surfing the net. Pretty simple, right?
You can get low-cost, high quality, reliable eSIM data bundles with Yolla eSIM. Try it out today!
Can My Phone Take eSIMs?
Most of the latest smartphones are equipped with eSIM technology. If you have a recent-model smartphone, there's a good chance you can download eSIMs to it.
An eSIM-compatible phone can hold many cellular plans at once – like holding multiple sim cards from different carriers in your phone, but virtually.
3. Explore Free Wifi Maps – Get free wifi anywhere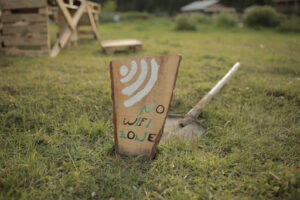 This cuts out the inconvenience of wandering around searching for a hotspot. It also gives you the chance to see your options and helps you get wifi anywhere you go. 
Feeling sick of crowded restaurants? Well, why not sit on a bench in a calm park and connect to a free public wi-fi hotspot located nearby? 
To find one and ensure you can get wifi anywhere you go, use a wifi map site like http://wifispc.com/ or https://wigle.net/. Simply type your destination city name, and find the most convenient free wifi spot.
4. Install a Wifi-catching App – Internet anywhere in the world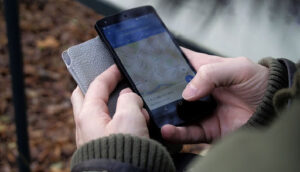 This is even better than a wifi map! And it serves as a reliable layer for ensuring you can get wifi anywhere you go. 
Install http://www.wifimap.io on your iPhone, or Android, and get a city map full of free wi-fi hotspots (both public and private). You get wifi passwords and comments on each hotspot's quality. 
The coolest thing about this app – it works in offline mode, saving your 4G traffic.
5. Know Local Internet Providers – Another key way to get wifi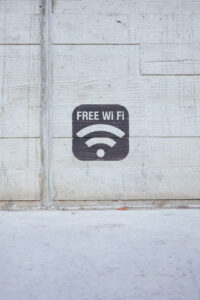 This idea is helpful for those who need a super good connection. You want to get wifi anywhere you go, but you need it to be reliable. 
Explore reviews of internet providers in your destination city on Yelp or Trustpilot, choose the well-reputed ones and visit their websites. There, you can sometimes find a list or map of public free wifi spots offered by this company.
6. Use Your Mobile Hotspot – Get wifi anywhere on your laptop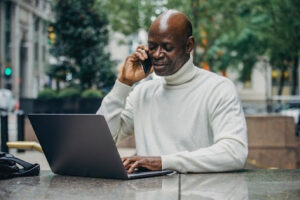 Want to know how to get wifi anywhere on your laptop? This is a great solution. When you're on your local network, it works wonderfully for connecting another device like a laptop to wifi. With your mobile hotspot, you'll use data from your mobile data plan.
You can connect to the internet with your laptop from practically anywhere your phone has a connection.
However, if you're traveling in a foreign country, its downside is that you'll have to pay high data roaming fees. While it's not a cheap long-term solution, it's good for a tight situation.
7. Mobile Hotspot Router – Get internet anywhere you go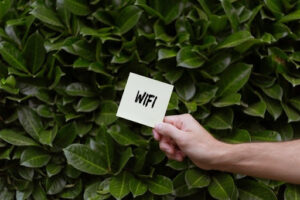 This is a reliable way to ensure you get wifi anywhere you go. And with the advent of eSIM technology, it's relatively affordable for backpackers and business travelers who want to ensure they can get wifi anywhere they go. 
A mobile hotspot router is a separate gadget that emits a wifi hotspot wherever you are, just like your phone's hotspot. 
What if you need to get wifi anywhere on iPad as well as your phone? A mobile hotspot router has you covered. These routers allow you to connect several devices to the internet at once – tablets, phones, laptops and more. 
Easy Connectivity with a Mobile Hotspot Router
Most models use a 3G or 4G signal from a service provider, which used to require a SIM card inserted in the device. While many of them still take SIM cards, today these devices are also eSIM compatible.
With a mobile hotspot router, you can get reliable 3G and 4G connectivity in many countries around the world at relatively low rates. And if you're connecting via an eSIM, it only takes a few minutes.
You'll usually pay a set monthly rate or per gigabyte, depending on your service provider. Different service providers offer different international coverage. 
Mobile hotspot routers are a convenient way to ensure you get wifi anywhere you go.
Happy Browsing
Finally found free wifi? Got your mobile hotspot router running? Great! Now you can enjoy scrolling through Facebook, watching Youtube or even calling home. 
With an internet connection, you can call any country worldwide to tell friends and family how you're doing! Yolla makes international calls cheap, and sometimes free. Download the app today via the button below.
And don't forget to share these tips with your friends. Enjoy your travels!