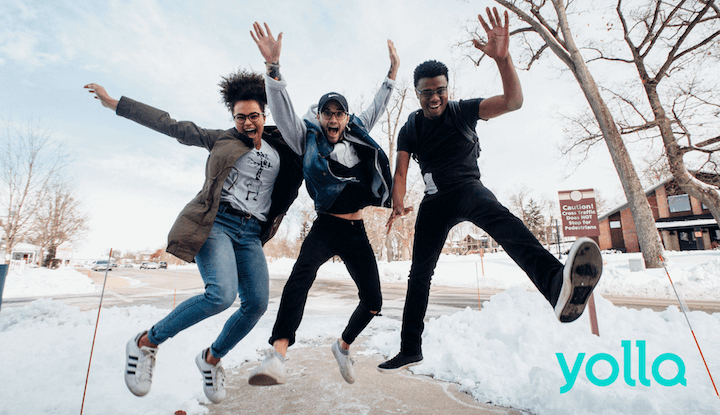 Invite Friends and Call Abroad for Free
Want to call abroad FOR FREE?
Are you an active Yolla user? Want to become one? Eager to get extra credits for free calls and give a $3 gift to your friends?
We're excited to announce the start of Yolla $3+3 Bonus Program!
It's as easy as one-two-three. You'll get $3 credits for each friend who installs Yolla and makes a payment. They'll get $3 as well. It's a win-win! The more friends you invite, the more bonus credits you get.
Keep in mind: the invitation is valid only when you send a friend your personal link, which can be found on Bonus page directly in your Yolla app. Your friend has to install Yolla by following the link and make the first payment as soon as possible. We offer you a range of ways to share the link: from sending free SMS in one click to sharing it on your Facebook page.
Let's make calling abroad free and great again!