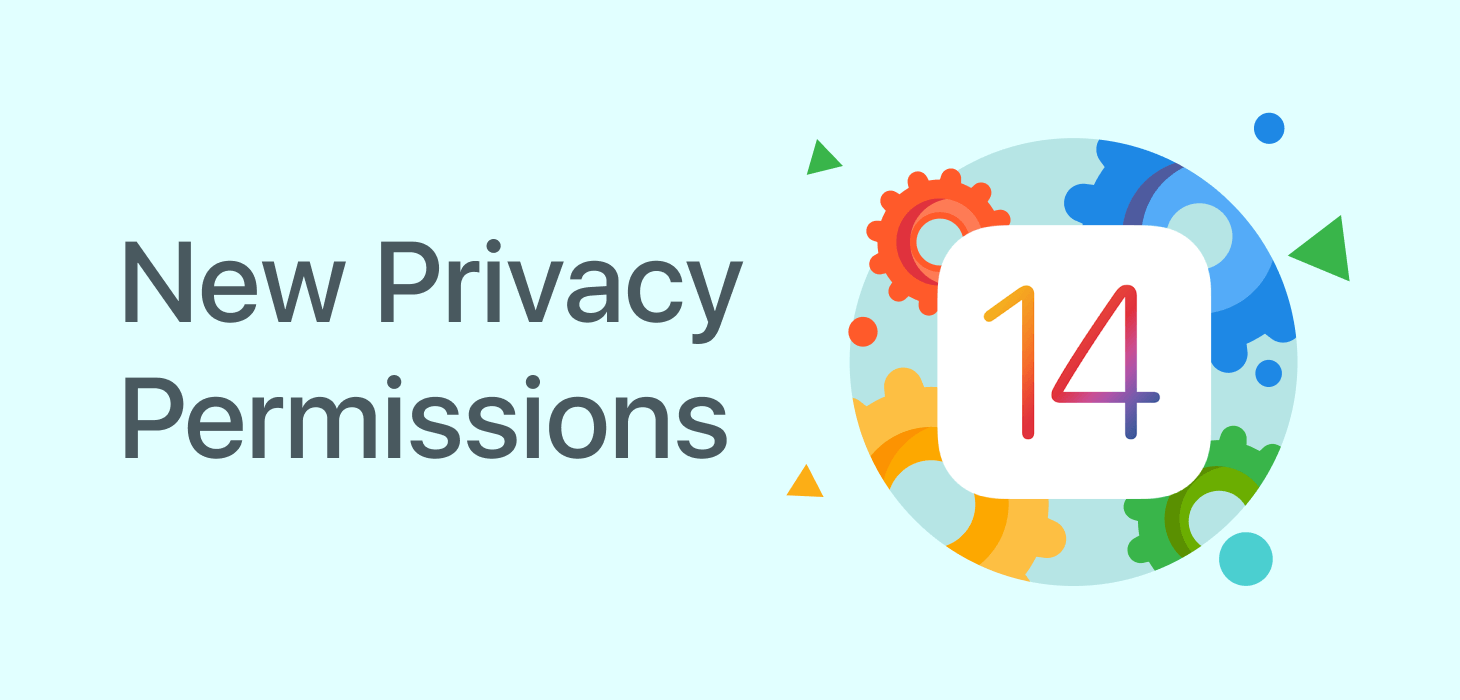 iOS 14 Important Announcement
With the release of iOS 14, Apple gives its users more control over permissions that apps require and adds more transparency to how apps collect and handle user data.
We at Yolla gladly welcome this since user privacy and transparency is one of our major concerns.
We care about our users and always follow Apple guidelines. That is why iOS 14 Yolla users might see new pop-ups asking for additional permissions. In this post we want to tell you more about these permissions and explain everything to you.

Local Network Settings
You might have already seen this pop-up. It requests access to local network settings.
This pop-up is shown when the app adjusts network parameters in order to connect to our servers. The access is only needed to read your internet connection parameters – that ensures fast and stable connection when making calls through Yolla.
The popup is shown after you install Yolla on iOS 14 or upgrade your device to iOS 14. This permission is required to make calls through Yolla. Without this permission, the calls cannot go through.
If you have already seen this pop-up but denied access to the local network, you can still provide this access in the iPhone settings. Just open the iPhone settings, scroll down to Yolla and turn on the "Local network" slider.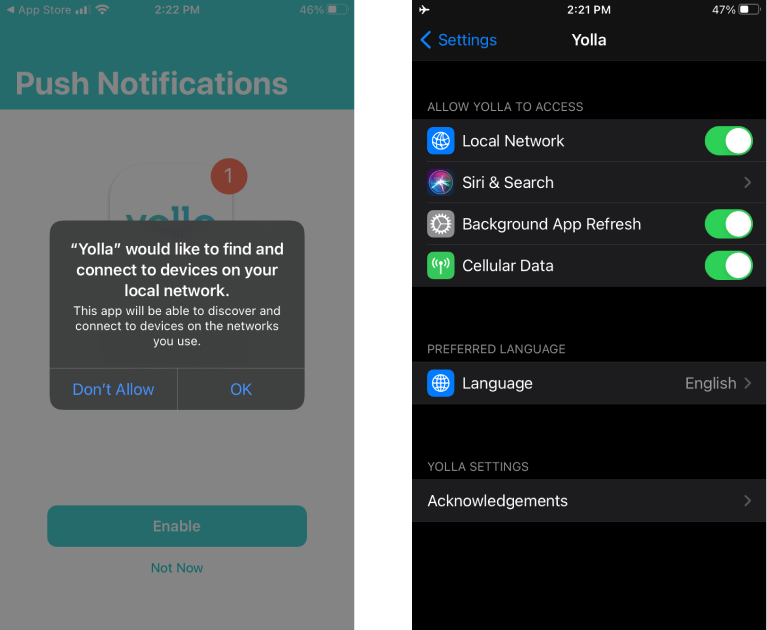 We are working on receiving network parameters a different way, so this pop-up might disapper in the future.
Traffic source
The second pop-up will appear in early 2021 and will request your permission to tell us the source that you first downloaded our app from.
Let's say you saw a Yolla ad on Facebook or in Google Search. This permission lets us see that you came from Facebook or from Google, so that we can spend our ad budget rationally and direct more resources towards developing further feautures for you, our users.
We ask that you give us this permission in order to help Yolla operate more efficiently.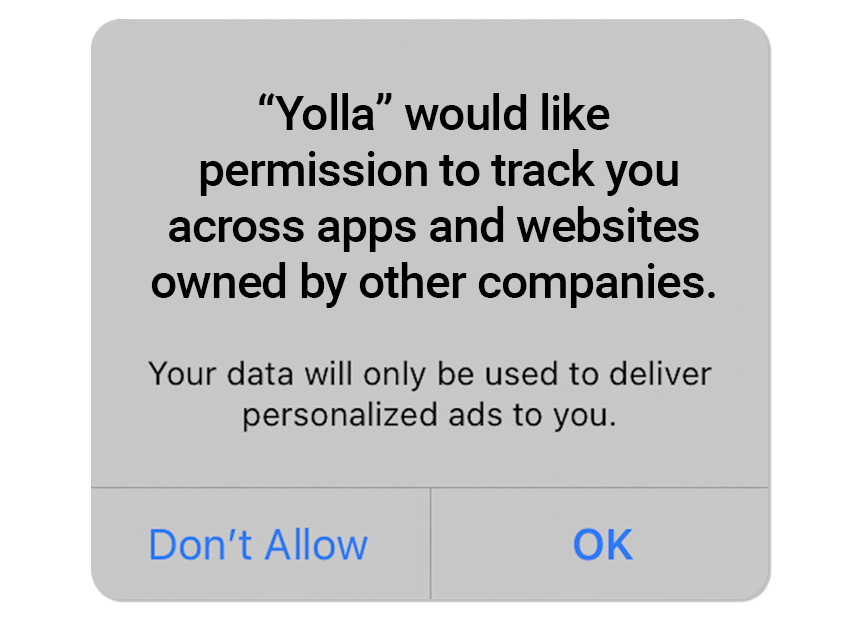 We want to once again point your attention to the fact that we use your personal data only when it is required to provide high quality service. We speak openly about this and don't conceal anything from our users.
You can read about all of the specifics of our Privacy Policy on the Yolla website.
If you have any questions, please contact our support team. We are always glad to help you and answer all your questions.