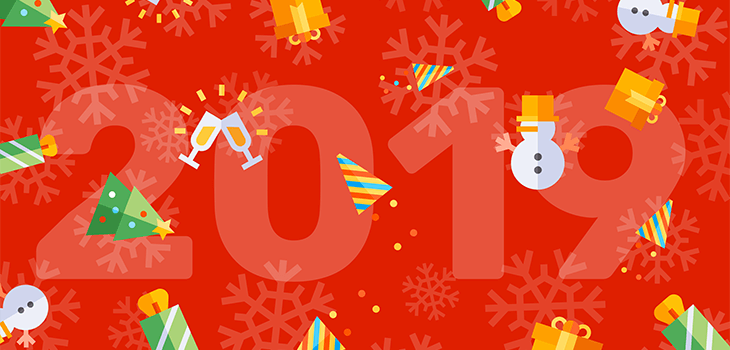 Call Your Parents and Wish Them a Merry Christmas
Winter is coming not only in Game of Thrones but in real life as well. As December begins, Christmas time grows near and you feel magic in the air. Everyone's decorating the Christmas tree, buying gifts and getting everything ready for the holidays. On December 25, all the family members gather under the same roof, unpack presents, share the Christmas meal and have a wonderful time together.
Sadly, this is not always the case as you can get stuck on a business trip for far too long, miss your flight, or simply live in some other country. Being away from your family is difficult, especially during holidays when you miss your loved ones the strongest. To make up for it, you send your parents a message or even call mum and dad home. You talk and talk for many minutes or hours, wish the very best to each other, laugh, cry and finally get that feeling of family wholeness as if you are sitting in one room with no boundaries to stop this family reunion. And everything seems just great…
Great! But only as long as you are rich enough to afford it, because calling abroad can cost you a fortune. Any time you dial a mobile or a landline phone number in another country, you spend a lot of money. Of course, you can always send an SMS. But ask yourself: will the 70 character-length text message truly convey all the love and feelings you have? We don't think so. There's nothing like hearing the voices of your mom and dad – especially if you are away and miss them.
Using Whatsapp or Viber seems like a good idea. The problem is that you can use them solely for app-to-app calling and only if both devices have a good and stable Internet connection. If your parents don't have smartphones or internet, and the word "whatsapp" doesn't mean more to them than just "hello", you are in trouble. Like it or not, you still need to make those costly international calls to old-fashioned mobile cellphones and landlines.
But it doesn't have to be all that bad and expensive because Yolla has got you covered! Let us be your Santa this Christmas and help you phone home for less. With our app, you can make cheap international calls to literally anywhere in the world. And the other person doesn't even need to have the application installed – you can phone directly to mobile and landline numbers. With Yolla, you are never too far away from your family. Keep in touch with mom and dad anywhere and anytime. Go and call your parents and tell them how much you love them. Talk with grandma about how you like the delicious pies that she used to cook for you when you were a child. Celebrate the holidays, share this Christmas energy inside of you, and wish all the best to your dearest ones.
Merry Christmas!