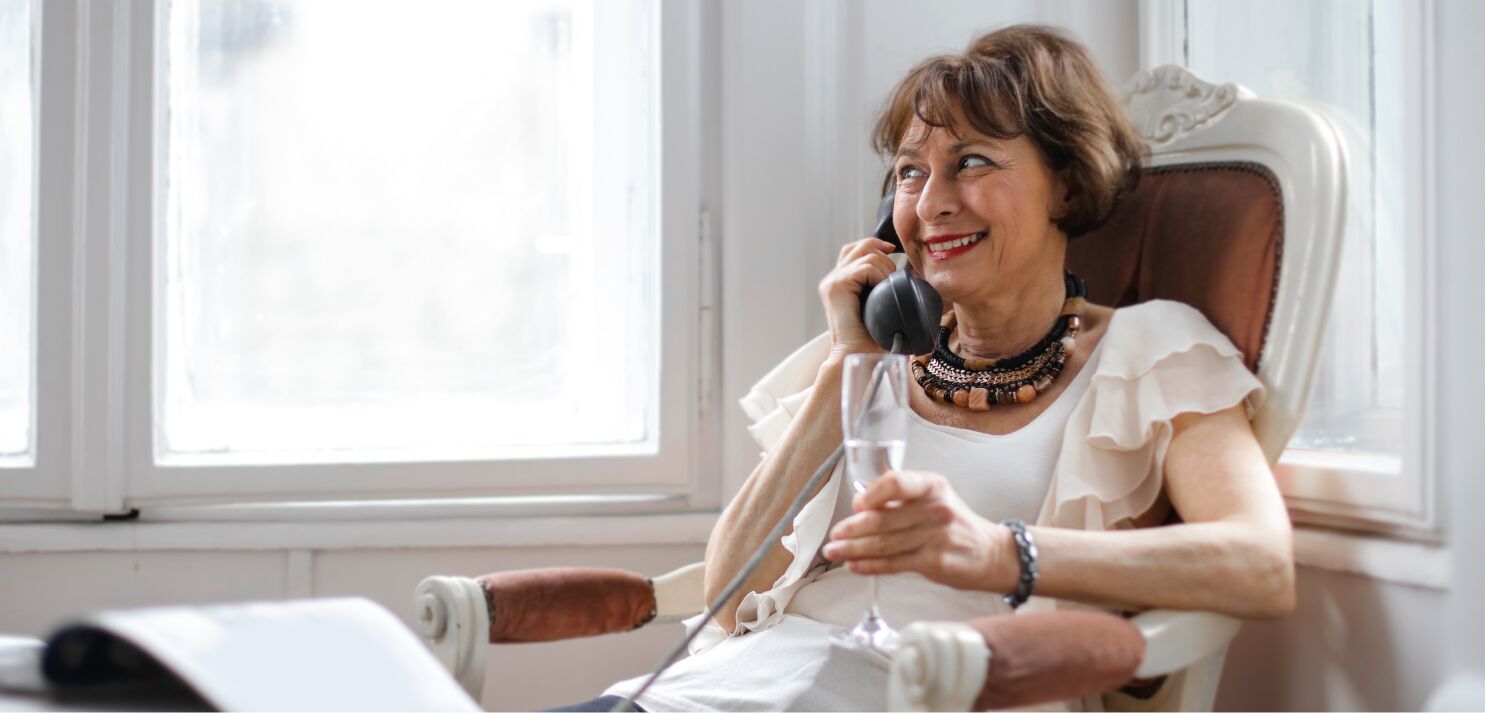 How to Make Free International Calls to Landlines
Banks still use them. Older generations still use them. Businesses still use them. And sometimes you need to call them. 
Many travelers and immigrants today simply can't escape the frustration of trying to call a landline while they're abroad – whether they're calling their bank or their elderly relatives. And while there are plenty of calling apps available today, most of them only offer free app-to-app calling. What if you need to call a phone that has no apps? How can you make free international calls to a landline, right now? 
Here's how to make free international calls to landlines in 2022, from anywhere in the world. 
Yolla
Yolla is an app for making free international calls to landlines. Unlike other WiFi calling apps, Yolla allows you to call mobiles and landlines (including feature phones) in any location around the world. App-to-app calls are also free.
With Yolla, you get:
Free international calls to landlines

and mobiles via our free credit programs

Excellent rates for calls abroad

– landline international calls are super cheap

Keep your number

(a huge plus for calling banks and other places that identify you by caller ID!)

User-friendly interface

that synchronizes with the contacts on your phone and maintains your call history

Balance never expires
HD

connection

24/7 support

if you ever need help calling abroad

No complicated exit codes

, PIN numbers, 3-minute rounding and other complicated processes of calling cards

No extra hidden fees

– see your rate before you call
Yolla has all of the same features of a WiFi calling app, plus the ability to make free international calls to landlines.
Download Yolla and start making free international calls to landlines today:
How to Call an International Landline For Free With Yolla
How do you call an international landline for free with Yolla? Another feature that makes Yolla the best app for calling international landlines is how easy it is to make calls. It's as easy as dialing any other number, local or international. 
Just follow these steps:
Open the Yolla app

Choose a number from your contacts or enter a number manually

Tap the call button and enjoy your HD quality call
It's that simple! 
Of course, to make a call you'll need to get free credits. But once you've done that, using the Yolla app to make free international calls from your cell phone is as easy as 1, 2, 3!
How to Earn Credits for Free International Calls to Landlines
There are a couple of ways to earn bonus credits that you can use to make free calls:
1. Referral program – Free international calls to landlines
Find your referral link in the app and give it to your friends. Once they download Yolla and top-up their account, you'll both receive $3 to your accounts. Now, you can use this bonus to call international landlines for free! 
There's no limit to the number of referral bonuses you can receive. The more you share, the more you earn.
If you're an Android user, you can join the Yolla testing program where you'll sign up to occasionally receive test messages and calls to your device. For each test message and call you receive, you get rewarded with free bonus credit to your Yolla account. 
You don't even have to respond to the messages or calls. Just let them arrive and collect your bonus. This is another feature that makes Yolla the best app to make free international calls to landlines.
In case you're interested in some other ways to call international landlines, we've provided a list below. Some of them are paid and some of them are free.
Otherwise, download Yolla now and start calling international landlines free today:
Other Ways to Make International Calls to Landlines
1. Popular calling apps
Who doesn't have WhatsApp, Skype, or Viber these days? They're fantastic apps for many reasons, but these are not apps to make free international calls to landlines. WhatsApp only offers app-to-app calling. Viber and Skype allow calls to landlines but do not preserve your original number, which is crucial (many companies identify clients by their caller IDs). Viber also has a limit on which countries you can call.
In addition to free calling to any phone in any country, Yolla also offers paid calling at low rates. You can find our country calling rates here.
Check out our complete comparison of the best wifi calling apps here. We include a chart showing the pros and cons of each app, side-by-side, for quick reference. 
2. Your regular carrier
This isn't an app to call international landlines, but this is the true old-school approach. Quite reliable but absurdly expensive. And complicated with its requirements for dialing exit codes. The overwhelming majority of cellular plans include extensive fine print about the dramatic upcharge you incur the moment you make a call to a landline abroad. If that call takes longer than expected or you get put on hold, that's a massive bill at the end of the month. The benefits of international wifi calling outweigh those of a carrier. 
3. International calling cards
This also isn't an app to call international landlines. But calling cards are a very popular option for people looking for the cheapest way to call an international landline.
These are the classic cards seen in gas stations and convenience stores worldwide (right between the sunglasses and energy bars). They're popular for good reason: they're cheaper than your carrier. That said, they are still fairly expensive and the pricing isn't transparent at all (hidden surcharges, rounded minutes, etc. – it adds up quickly). Then comes the headache of using one: dialing a number, entering a pin, dialing another number.
FAQs on How to Make International Calls For Free to a Landline
Following are some frequently asked questions about how to make international calls for free. 
Is There an App to Call Landlines for Free?
Yolla is an app that lets you call landlines for free from your cell phone. Join one of three programs to earn free credit to start calling internationally for free.
Can I Use WhatsApp to Call a Landline?
You cannot use WhatsApp to call landlines. WhatsApp only allows you to call other mobile phones with WhatsApp installed. 
How Do You Call an International Landline From a Mobile?
To call an international number, you must dial the country exit code + area code + phone number of the person you want to call. The process of calling an international landline from a mobile phone is almost the same as calling a domestic number. 
Best App to Make Free International Calls to Landlines – Download Yolla Today
We may be in the decade of electric cars, but we're definitely not in the decade of an all-mobile telephone world. 
Landlines are still prevalent. Due to international calling rates, many people are using apps to make free international calls to landlines. If you're sick of the absurd rates of your carrier, the clunkiness of calling cards, and the restrictions of the popular calling apps, Yolla is for you. 
Download the Yolla app via the button below and make free international calls to landlines and mobiles today. It's really easy. Let us help you make this decade one of global connections!