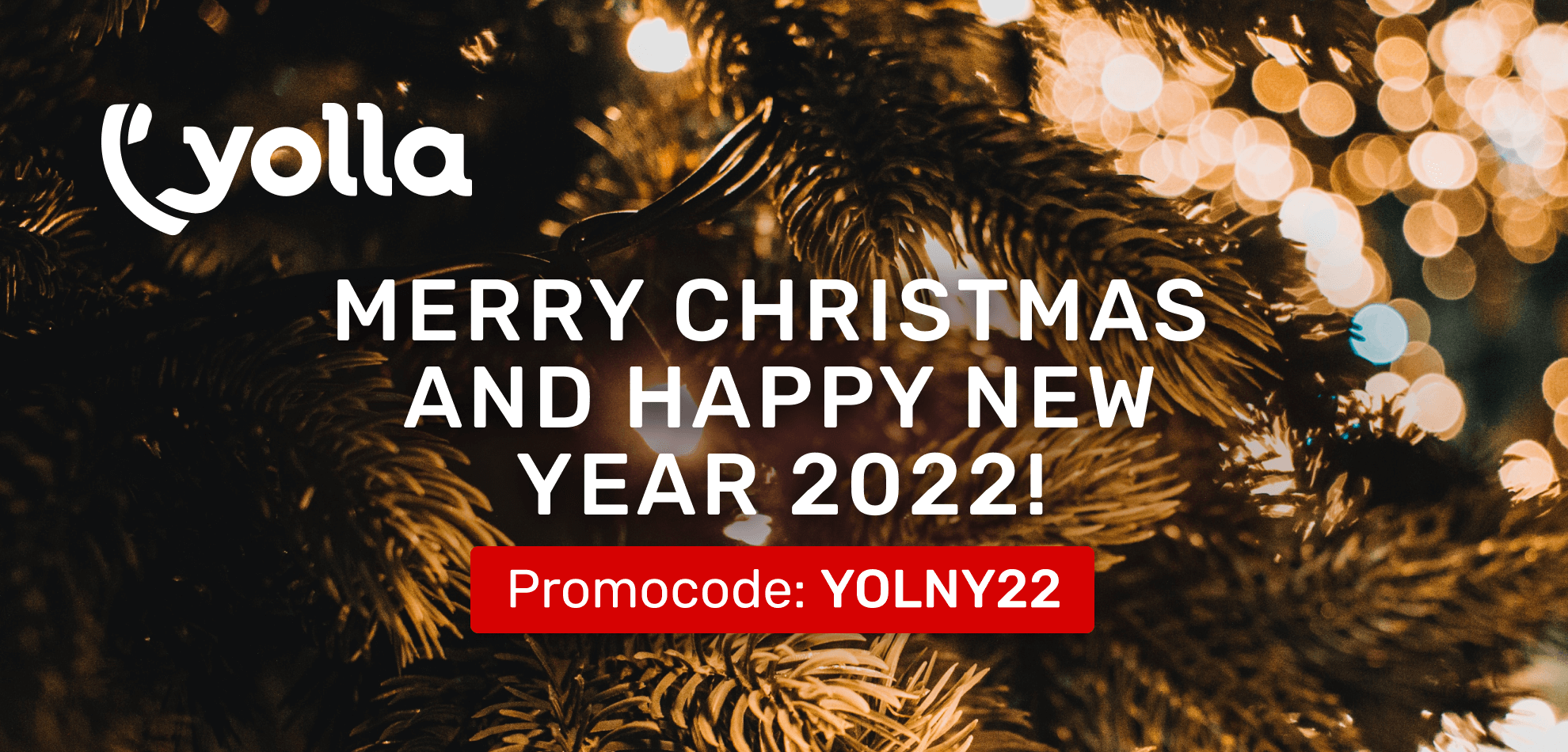 Merry Christmas and Happy New Year 2022!
The magic is here! The Yolla team is excited to wish you a Merry Christmas! We were delighted to spend another unforgettable year with you. We want to wish you peace in your homes, warmth, and happiness! Take care of yourself and your loved ones. Stay in touch – wherever you are.
To help you out, use promo code YOLNY22 on your next top-up and get an extra 15%. Valid until January 3rd, 2022.
Activate the promo code in the app: https://adau6.app.goo.gl/NY22
We wish you a Merry Christmas!