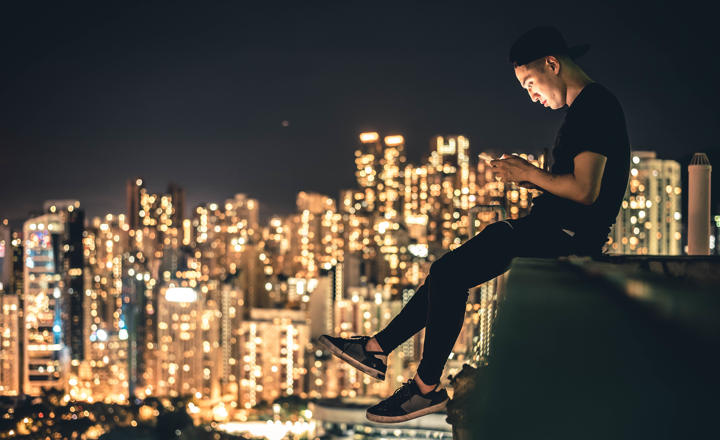 Why Yolla is the Best International Calling App
A year ago we launched Yolla – the best international calling app we ever created on both iOS and Android platforms.
Despite the fact that there are hundreds of other calling apps, there's no app like Yolla. We differ from all of them by offering uncompromising calling opportunities and… nothing else.  No stickers, no social networks integration, no annoying pushes and other things that distract you from talking. We are all about international calls – and by focusing on calls, we've made Yolla the best one for that.
Low rates and perfect connection quality are at the core of our service but we have other unique features which make us irreplaceable. Check them out. We bet you won't use anything but Yolla to call abroad after reading this post.
Caller ID
Remember the last time you received a call from unfamiliar number? First, you feel confusion – you're not waiting for anything important. Then you start thinking who can it be – advertising spam, your insurance company, a friend in need or your ex – and you really don't know what's the worst. And with 99% likelihood you decide not to pick up the phone. How many times has it happened? And what do you feel when you're on the other side of the line?
That's why we're so proud introducing our distinguishing Caller ID feature. In a nutshell, whoever you call via Yolla, they always see your number. That what Caller ID is, and it's really, really cool. Caller ID is quite rare for VoIP services, even world-renown ones. Even though some services pretend to offer that feature, it rarely works good enough and is almost never free. Bear in mind – that's a premium feature which we offer by default.
Imagine you're calling your friend. It doesn't matter whether he has Yolla installed on his phone or not – he'll receive just a usual incoming call from you, with your photo and everything.
Why is it so important? Many people don't trust unfamiliar numbers and just do not pick up the phone unless they know for sure who is calling. In case of a missed call, they can always call you back. And if it's a work-call or business inquiry, customer support services based on CRM can provide extra information about you only by seeing your number.
The Best Price/Quality Rates on Market
Comparing to many popular and world-renowned international calling apps, Yolla offers the cheapest rates on 158+ destinations to call to. We've got incomparably cheap rates on 70% of all the countries in the world. With Yolla you can call India for as low as $0.013 per minute, call Nigeria for as low as $0.09 per minute, call Ethiopia for $0.153 per minute only! Choose the international calling rates for you to get impressed.
Possibility to Call to Either Mobile or Landline Phone
The person you are calling to doesn't need to have an app, Internet connection or even a smartphone. It can be any phone number in the world. You don't need to think whether he or she has Yolla or not. All you need is the Internet connection and some credits on your account, while the one you call to only needs to have a phone.
Just imagine: you can call ALL your contacts using one single international calling app! Isn't that what you always dreamt of?
24/7 Support at Users' Disposal
Another reason for Yolla being the best international calling app is that our support is as close as a chat-message in your app. Whatever happens, just text us. In 99% of cases we answer almost immediately. It's as simple as possible! We can solve any emerged problem in few minutes – and you'll start enjoying Yolla again.
Talk for Free
To top up, you don't need to go anywhere out of Yolla. Just go to your Balance page and add credits via credit card, PayPal or Google Play/iTunes accounts.
But what's even more exciting, we always offer you ways to get credits for free. Thus, invite some friends of yours and get bonuses the moment they top up their accounts. As easy as one-two-three!
Daily Test Calls
Being the best app for calling abroad, we do care about quality of each of your calls so that you don't miss anything important. To ensure the best possible quality we created a unique, cutting edge platform that makes test calls and quality checks on a daily basis. Due to that Yolla meets the highest standards of mobile industry, unlike any other VoIP app or service in the world.
Full iOS 10 Support
From 3D-Touch to Siri, we integrated all the useful things iOS 10 presents. Native screen-calls is what we love the most. Check out all about it in a special blog post (coming soon).
Ad-free, User-Friendly and Transparent Interface
From the very beginning we decided to create something clean, simple, transparent and beautiful. We hate when something distracts you from the most important thing: talking. Yolla app is all about convenience, so is our user-friendly interface. We will absolutely under no circumstances show you ads, and we promise to follow the latest trends in mobile ads so that you'll be enjoying every single minute of Yolla. After all, isn't it what people appreciate in apps nowadays?
Bottom Line
We love Yolla, we really do. And we're eager to make it better with each and every update we make. Yolla is everything the telephone was initially created for. But much better. That is why it has been received greatly. All these things make Yolla the best international calling app! So welcome to our Yolla Family!