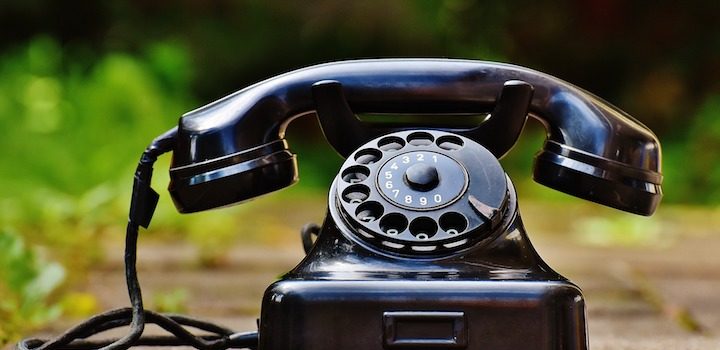 Making international phone calls from your phone doesn't have to be expensive.
Truth to be told, with an international calling app, sometimes it can even be free.
That's because there are many free calling apps that allow you to make international calls at almost no cost. These aren't traditional "phone calls" — you don't really have to dial a difficult series of numbers or worry about making sure you have the right country code to reach the person you want to talk to. But the final result is the same: You use your mobile phone to speak to someone, and it doesn't matter at all whether they are next door or on the other side of the world.
Why do international calls through apps cost less?
Many people say that Wi-Fi calls are the future. If you aren't so familiar with the world of VOIP apps just yet and wish to know what is the best free calling app, skim through our list of the most popular international calling applications for both iPhones and Android phones.
Skype
Skype is among the oldest applications for free calls and probably is the most popular one. So we'll make it the first on our list.
It works for iPhone, Android and also PC's. Through Skype, you can easily chat via text messages, share photos, videos, but also make unlimited domestic and international free calls.
Skype features include (but not limited to)
Free Skype to Skype Voice and video calls
Low-cost calls to mobile and landlines worldwide
A collection of video clips from your favorite TV shows and films to send in a Skype chat
Disadvantages:
Skype changes your number in non-Skype calls – you won't be recognized
International rates aren't that cheap
If you buy credits and don't use them, it disappears. But it can be restored through Skype Support
Viber
Viber is another free call application for most Android, iPhone, Windows Phone, Nokia and Bada devices. It allows the user to make phone calls, send multimedia, text and video messages, and also share their current location.
It is currently one of the most used free call applications on the market but the main question is, is it the best?
You can make your messages more pretty and catchy using the free and paid sticker packs and emoticons also can create group messages up to 100 participants.
Features:
Messages, free phone and video calls for Viber users
Paid ViberOut calls
Sharing photo, location, video and voice messages,
Stickers & emoticons
Group chats for up to 200 participants.
You can make up to 7000 character long text messages with Viber
Disadvantages:
The quality of the call isn't always the best
If you don't use ViberOut credits for a year, they disappear
Rebtel
It is a Swedish app for iPhone, Android and Windows Phone which was launched back in 2006.
There is a feature called Rebel Call which doesn't require the Internet and works by converting international calls to local calls so you can talk cheaper. However, it supports Wi-Fi and 4G calls too.
Features:
RebelCall without Wi-Fi or cellular network
Cheap international SMS
Offers subscriptions and plans
Disadvantages:
RebtelCall applies specifically to app-to-app calling and is only currently available in 52 countries
No live chat or phone support
No speed dialing functionality
Charges per minute – a problem if your call only lasts 30 seconds
Talkatone
Another app for international and local calls is Talkatone.
Features:
Free calls & texts via WiFi or cellular data.
It uses no cell minutes, but free outbound minutes are monthly.
Free U.S. phone number of your choice, so that you can make and receive free texts and calls to U.S. phone numbers, including landlines.
Disadvantages:
There's a limited number of free minutes
Doesn't support 911 emergency calling
Tango
Tango is another free calling application for Android that allows you to make voice and video calls with your friends and family.
Features
Make free voice and video calls
Send free text messages
Share photos and videos
Create group chat with up to 50 participants
Play games
Disadvantages
Lots of in-app advertisements, both native and in-chat
Calls are free only to US, Canada, Mexico and India
The call often connects only for the 2nd or 3rd time – a lot of missed calls
Yolla
Unlike Skype, Tango or Viber, it is meant only for calls. The rates are pretty amazing. For budget-minded talkers, this is definitely worth a look.
What's more, you don't have to worry about whether the other person is also connected to Wi-Fi. It's a useful calling tool not only for travelers but also for expats or anyone who has international contacts they'd like to call to.
Features:
Free local and international app-to-app calls
Amazingly cheap domestic calls in Europe
Really low rated for (non-Yolla users) international phone calls – e.g, e.g., US – 1c/min)
Spanish localization
Direct dial – no need to enter any codes or call anyone back
24/7 live support
Disadvantages:
Doesn't offer subscription yet
Google Voice
Google voice is an Android app for free voice calls, allowing users to send free text messages and also make free calls.
Features:
Message up to five contacts at the same time
Read transcriptions of your voicemails,
Personalized greetings for family, friends, or coworkers.
Choose to receive calls at home, work, or on your mobile
International and conference calls
Block unwanted callers
Disadvantages
You can not use your own number
Only available in the US at the moment
Summary
There is a great number of international calling applications that excel in their offered services and features. To sum up, Skype is still paramount in the niche of the video calls. If you want to use stickers and texting, you should definitely use Viber.
However, after a prolonged research, we have found that some of the cheapest rates available are on Yolla. So if you mind your budget this is a service for you.