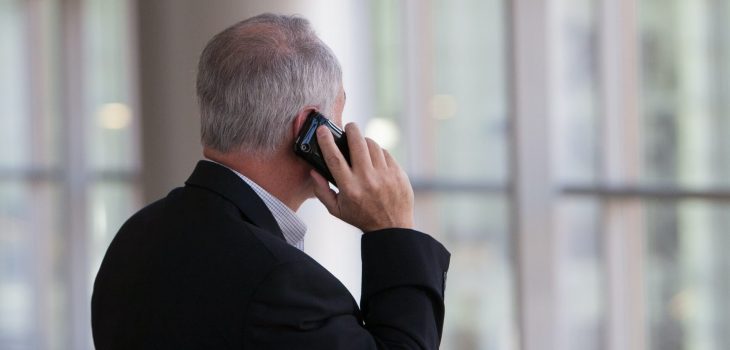 Plenty of people make international phone calls: those who recently moved abroad and want to call family, those who are on vacation, etc. However, one of the largest contingents of international callers are business people making work related calls.
Communication keeps the business world running
In the modern era of globalization, an overwhelming fraction of businesses interact with organizations or individuals abroad for a myriad of reasons. International conferences, business meetings abroad, foreign partners – all of these things require high quality business calling plans. For the business world, communication quality comes in three forms: competitive price, high definition, and consistent reliability.
Unfortunately, many options on the market can not deliver all three. Standard cellular carriers pride themselves on reliability but consistently charge exorbitant rates for international voice roaming calls. Many VoIP apps offer competitive prices but suffer from voice quality problems (stutters, lag, etc) and reliability. Calling card services offer excellent rates but complicated use procedures and questionable reliability.
Yolla prides itself on hitting all three needs for quality international calls…
Remarkably competitive prices
Price is sometimes not the largest concern for individual employees. After all, business phone calls are often covered by the employer. However, from a company standpoint, communication infrastructure can form a major expense. Consequently advocating for employees to use the most cost effective tools – without compromising on quality – is critical.
Yolla offers some of the best rates of any business VoIP app on the market. With transparent pricing, no hidden fees, and no deceptive business practices (such as minute rounding, etc), Yolla can be an asset to any business.
High definition voice
Anyone who has used a VoIP service has experienced the occasional stutter, freeze, or lag. Whether it's titans such as Skype and FaceTime, or apps such as WhatsApp, VoIPs often suffer from internet dependent quality issues. The same can be said of cellular voice calls with grainy, quiet audio that can happen depending on the telecom service routing the call.
Business clients deserve the least possible voice quality issues in order to be able to wholeheartedly focus on their daily work goals. Yolla takes up the challenge by priding itself on offering one of the clearest, smoothest voice qualities in the VoIP world. Coupled with Yolla's ability to call directly to cellular numbers abroad and the option to retain one's caller ID, users are constantly impressed with their experiences of the app.
Market leading reliability
One of the most frustrating experiences one can have on a call is having the voice suddenly cut out, only to be replaced with "Call Failed." Both VoIP and cellular services can suffer from this issue. This can be incredibly frustrating to the standard consumer but it can be even more serious for the high power business person. Every dropped call is a hit to efficiency, possible sales, and precious time.
Yolla offers one of the most stable and reliable platforms for international business calls. With a minimum of call interruptions or failures and a constantly improving service, Yolla offers business people an unrivaled vehicle for their communication needs.
Whether calling a business contact abroad, traveling to an international conference, or calling home from a business trip, Yolla offers one of the cheapest, most reliable, and highest quality solutions on the market today.