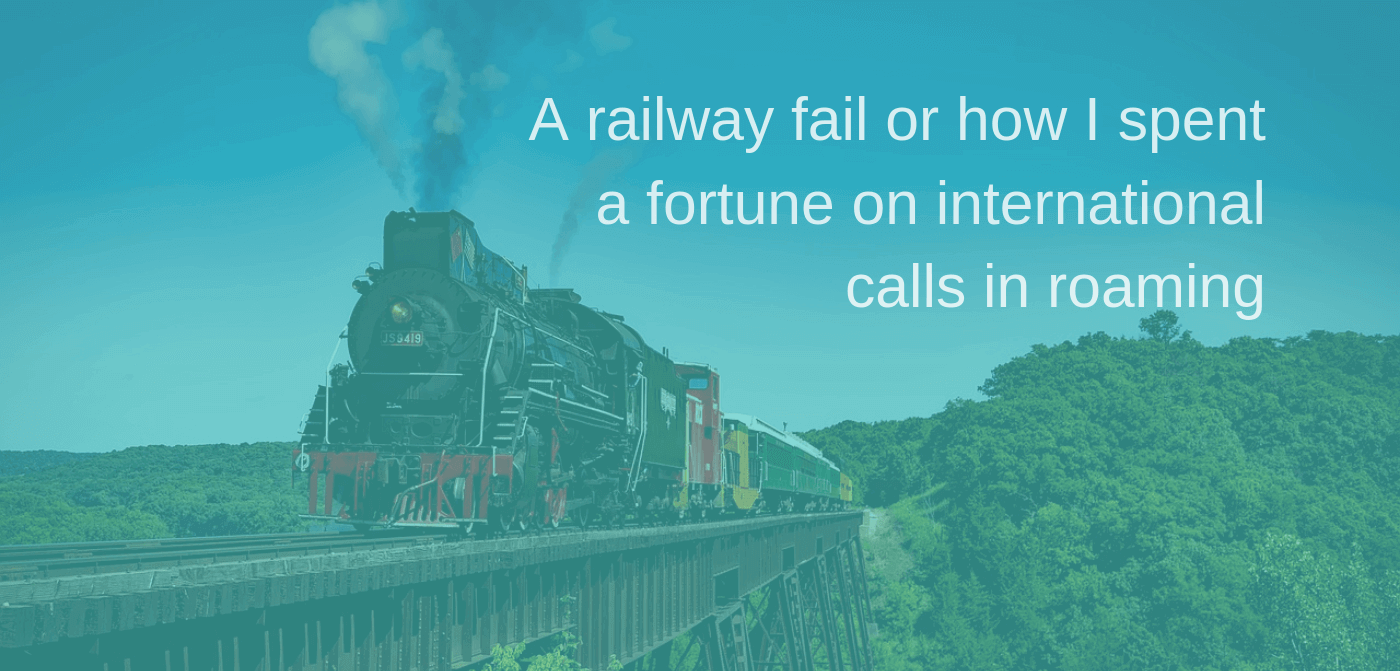 How Yolla's Cheap Calls to Russia Could've Saved Me
Travelling isn's as easy as it might seem. It is especially the case if you are doing it alone. Being far away from home on your own is a perfect setting for awkward and unpredictable situations when everything goes wrong.
Previously, we had stories from our users, when Yolla turned out to be a lifesaver: part 1, part 2, part 3.
Now, this is a different kind of story, a sad one. It came from one of our Russian users. Back then, he didn't have Yolla to help him out, so he spent a lot of money on calls to Russia in roaming.
Here's a story about how I screwed up and spent a fortune on international calls to Russia from the UK.
I was only a student back then. My family sent me to a school for international students in Liverpool to study English. There were no direct flights from Moscow to Liverpool at the time, so I was supposed to fly to London and then go to Liverpool by train. Everything was calculated: I had enough time to get to the London Euston railway station.
So here the plane lands in London, I go to the Heathrow customs only to see like a whole army of people standing in the line and waiting for the registration. It was at this moment I knew I screwed up. Long story short, I missed my train. And it was the last train to Liverpool that day.
7 PM. I am all alone in a foreign country, lost and stressed. I call home Russia to my dad, asking what to do. In the end, we decided that I should take a train to Manchester and then go to Liverpool from there. While on the train, I was talking with my dad again, trying to find the best way to get from Manchester to Liverpool. We talked for many minutes. Finally, he found out that there were some buses going that way.
I arrive in Manchester, take a taxi to the bus station, buy a ticket, take the last bus and safely arrive in Liverpool at around 1 AM.
The administrator at the student dormitory was surprised that I got there so late. They were expecting me much earlier. I received the keys, went to my room, and immediately went to sleep, tired and exhausted.
Unfortunately, the additional costs included not only train & bus tickets, but also the phone bills. Calling Russia from the UK was very expensive. Before the trip I topped up my phone number with ~$50. Almost all gone in just one day. If I had Yolla back then, I could just use the railway station Wi-Fi and have a stressless talk without bothering how much money I would spend on phone calls to Russia. It would cost me not more than $5 with Yolla (instead of $50 in roaming, haha).
Moral of the story: use Yolla and dedicate enough time to planning your journey.
Get Yolla Now! Our cheap calls to Russia mobile start from only $0.125/min.